Good Tidings Catering
Good Tidings is the University of Maryland's premier full-service catering program run by and for the College Park campus. We are with you every step of the way from menu development, event design, and all logistical planning. All of our food is freshly prepared on the College Park campus by our award-winning culinary team. On the day of your event, we are here for you for all of your needs. Since we are the only on-campus catering experts, when you select Good Tidings to cater your event, you will not have to worry about anything besides enjoying yourself.
Our process starts all the way back on the farm, planting and harvesting vegetables from our own Terp Farm with the help of UMD students. Good Tidings is committed to sustainability and helps you "DO GOOD" while eating well through waste reduction, composting, donations, and more. Look for the [green turtle] throughout the guide for quick tips on items to build a sustainable event.
Please take some time to peruse our menu. We offer packages for all types of events and budgets, from simple meetings to luxurious galas. If nothing catches your eye, please contact us and we can work with you to develop a custom menu.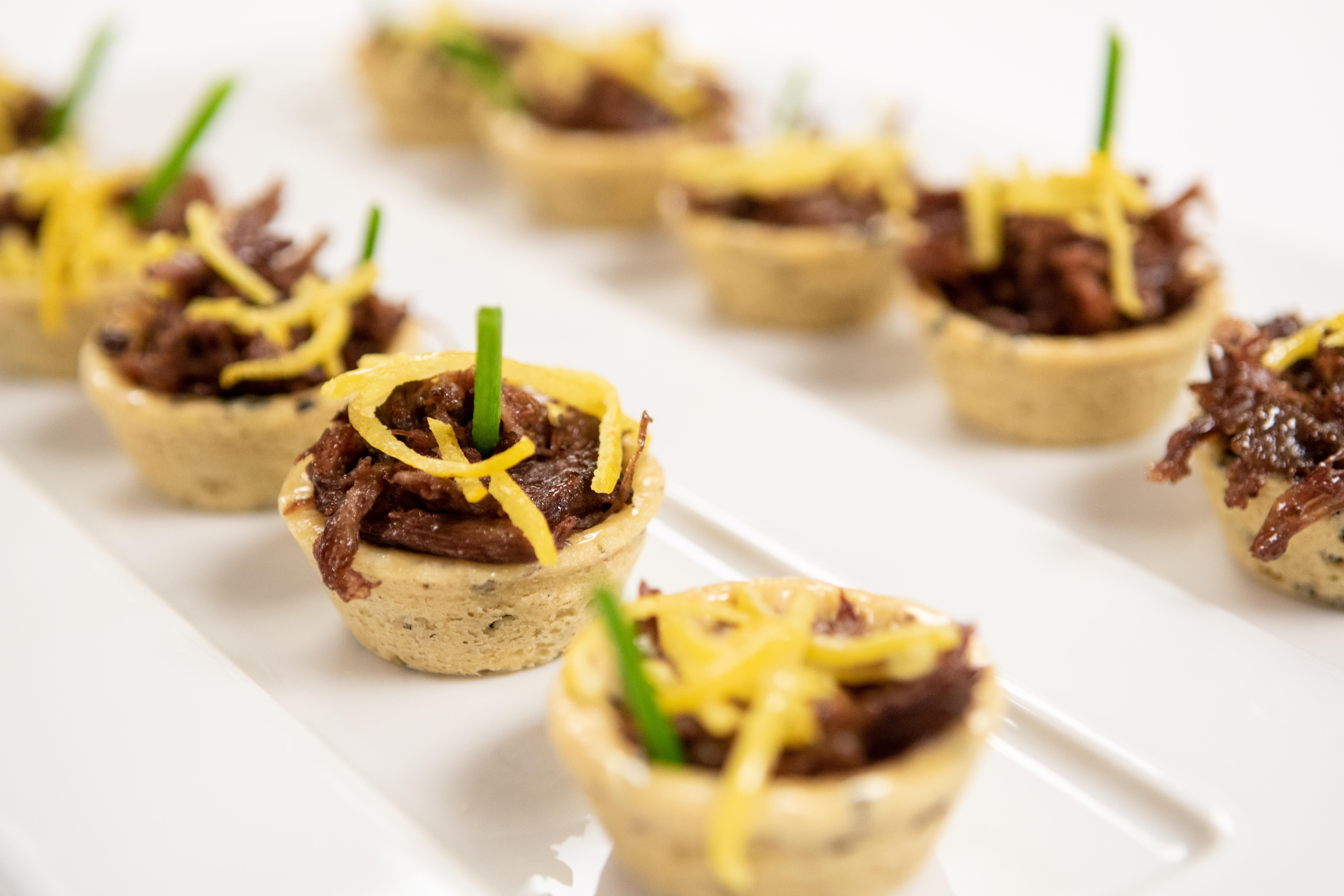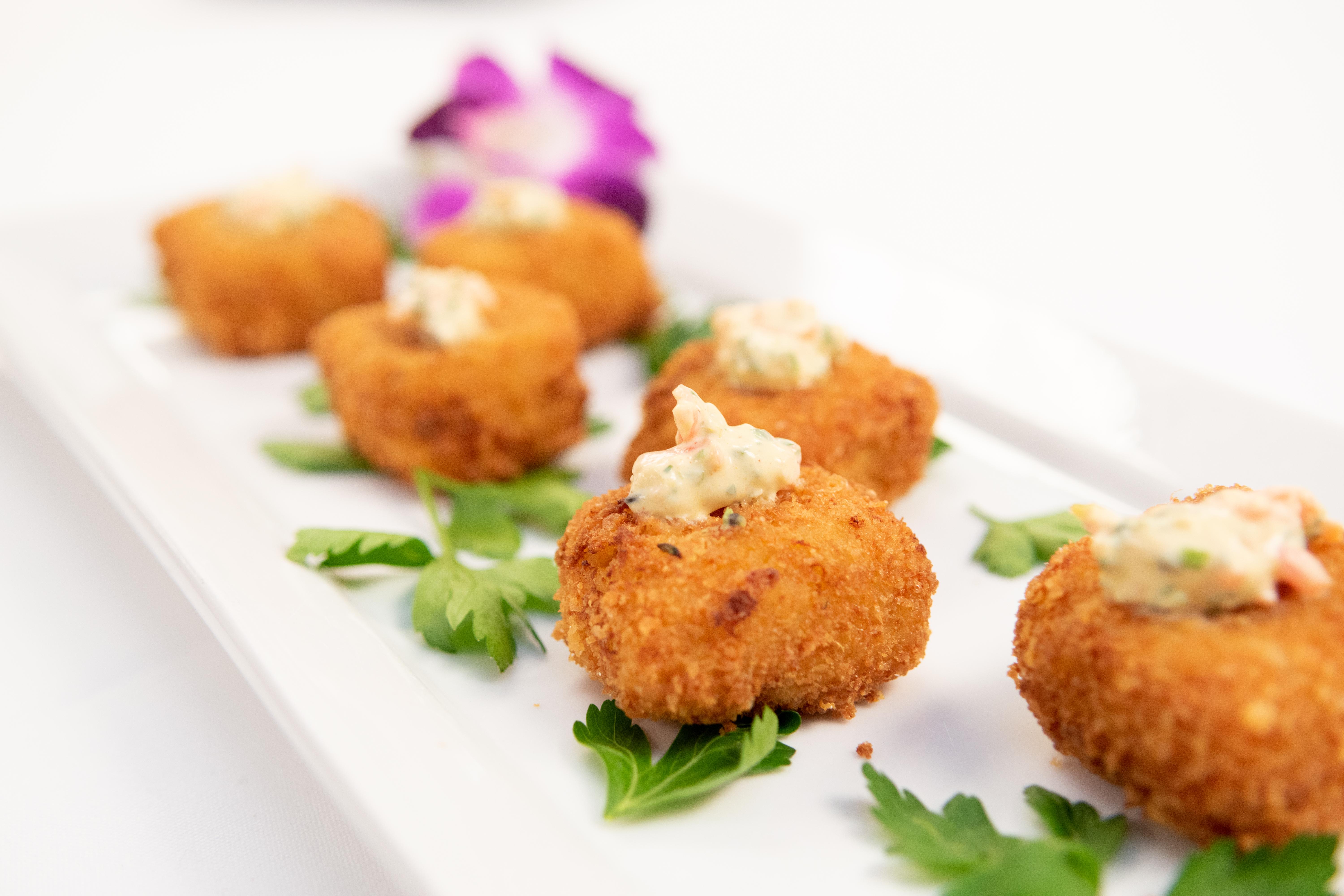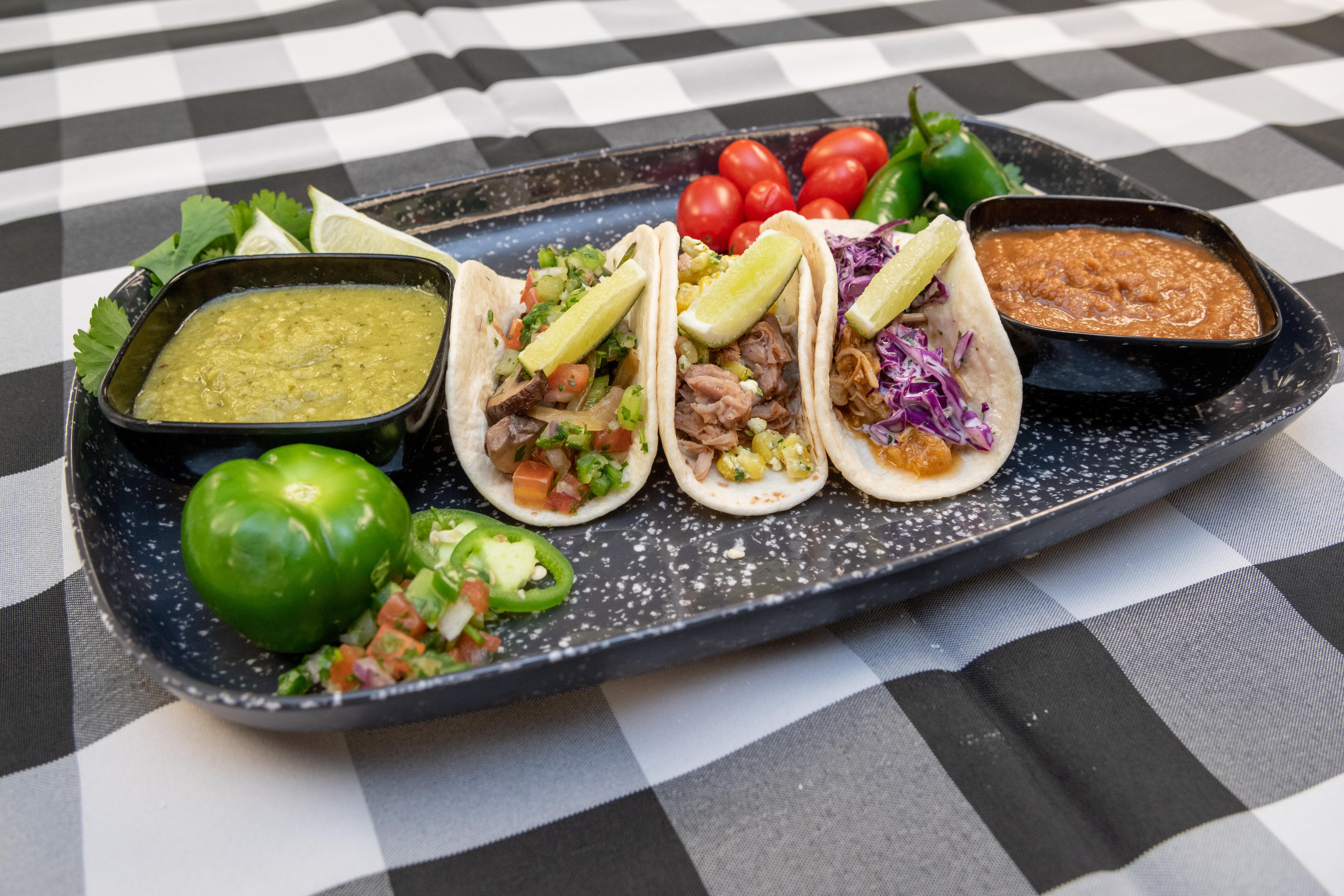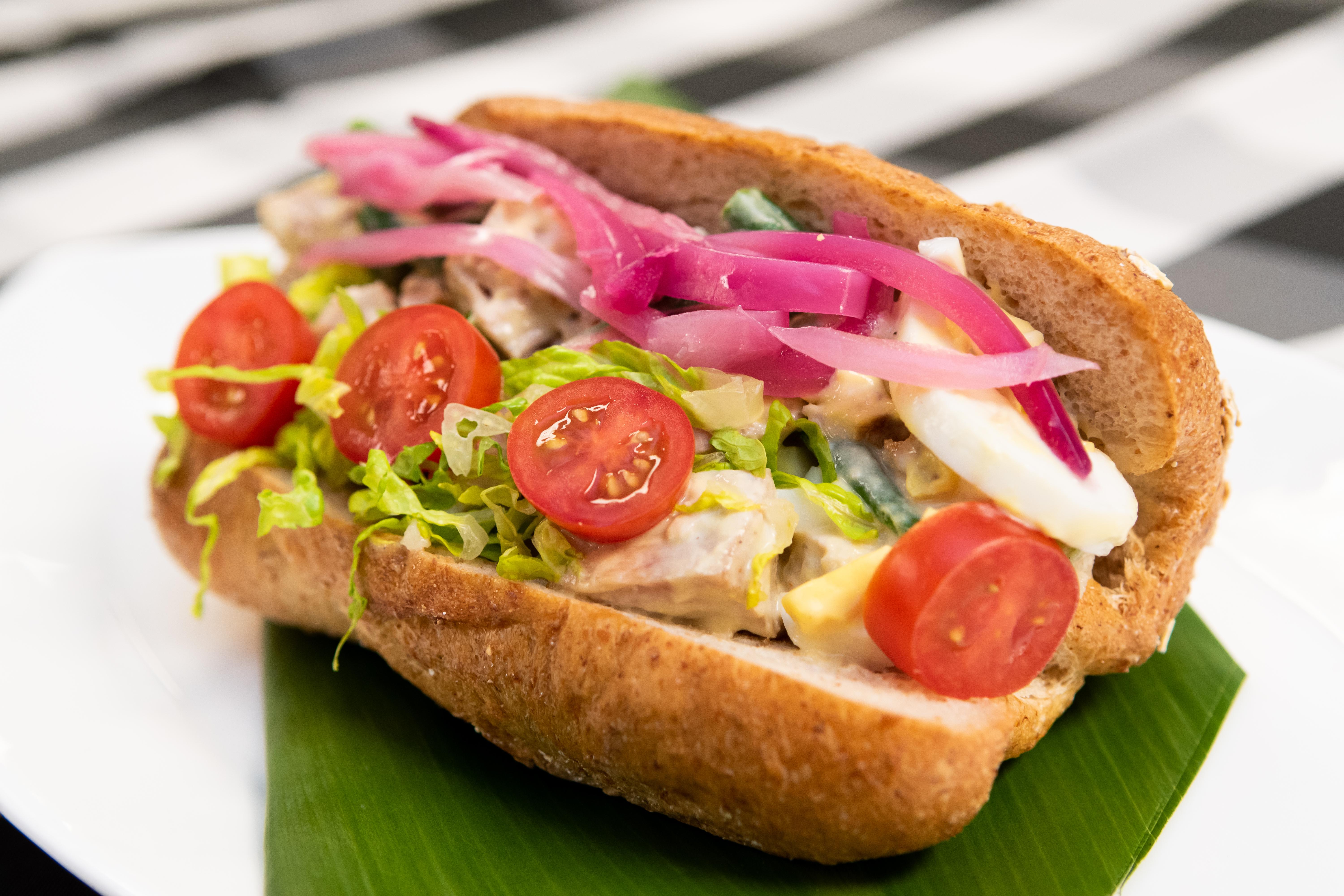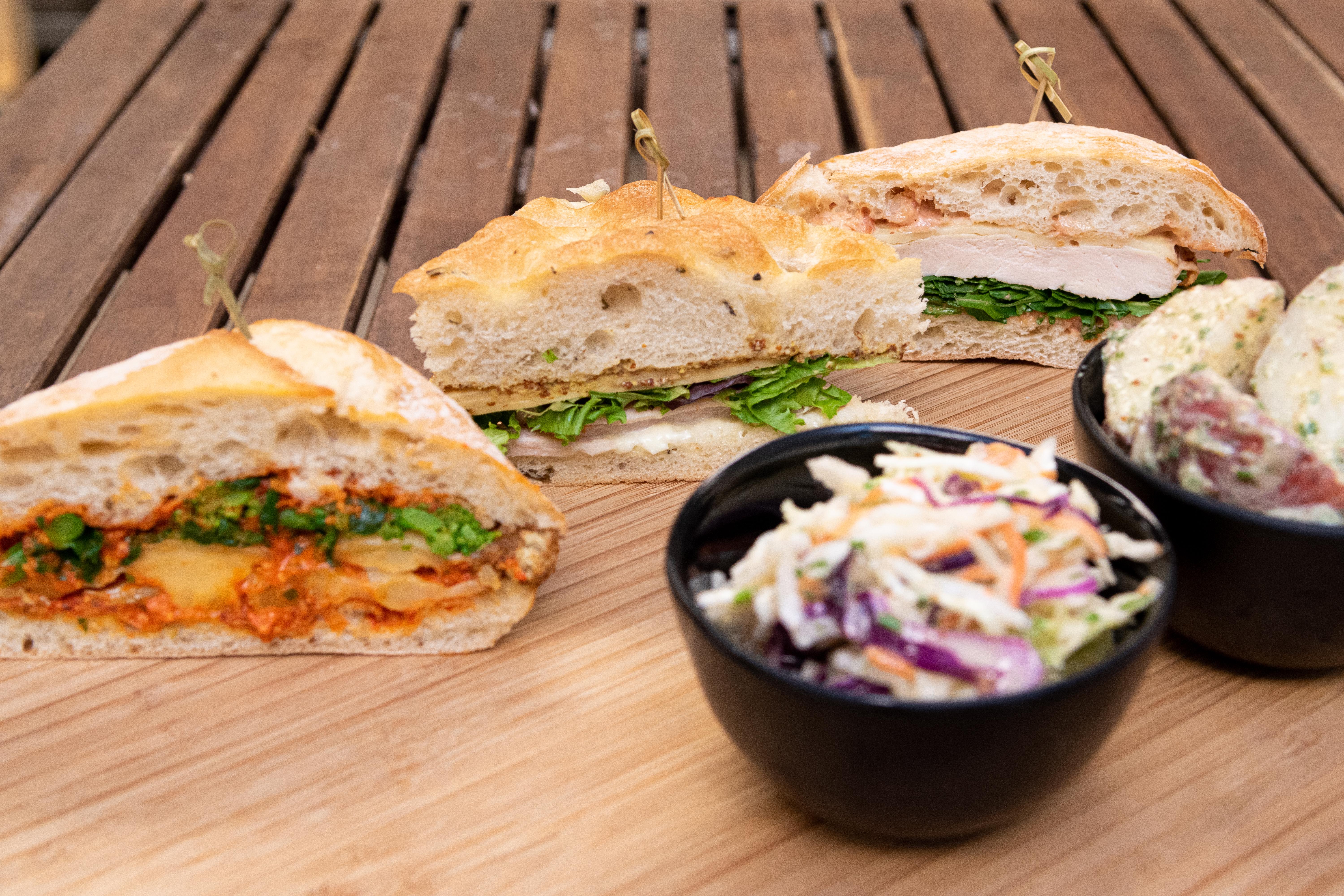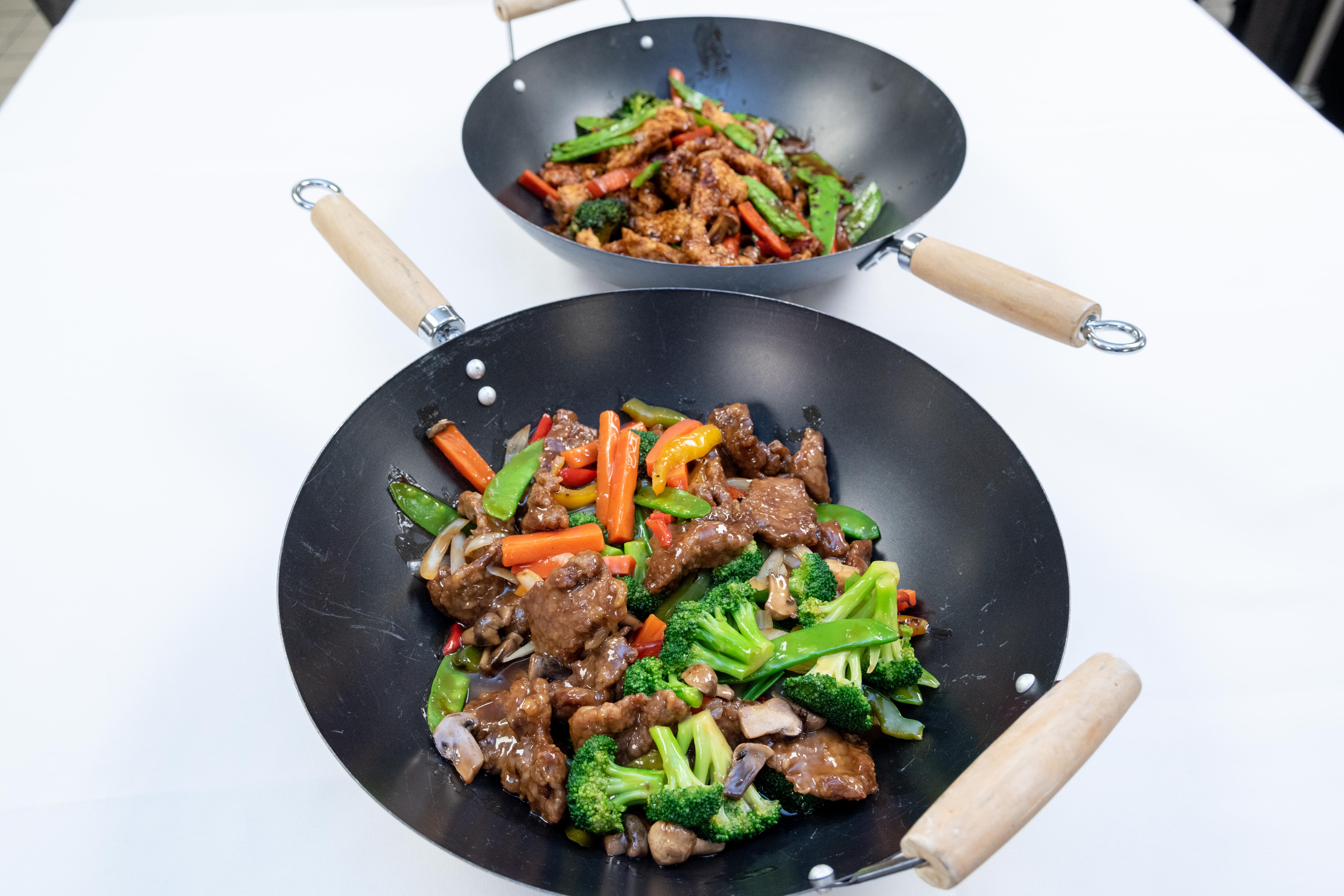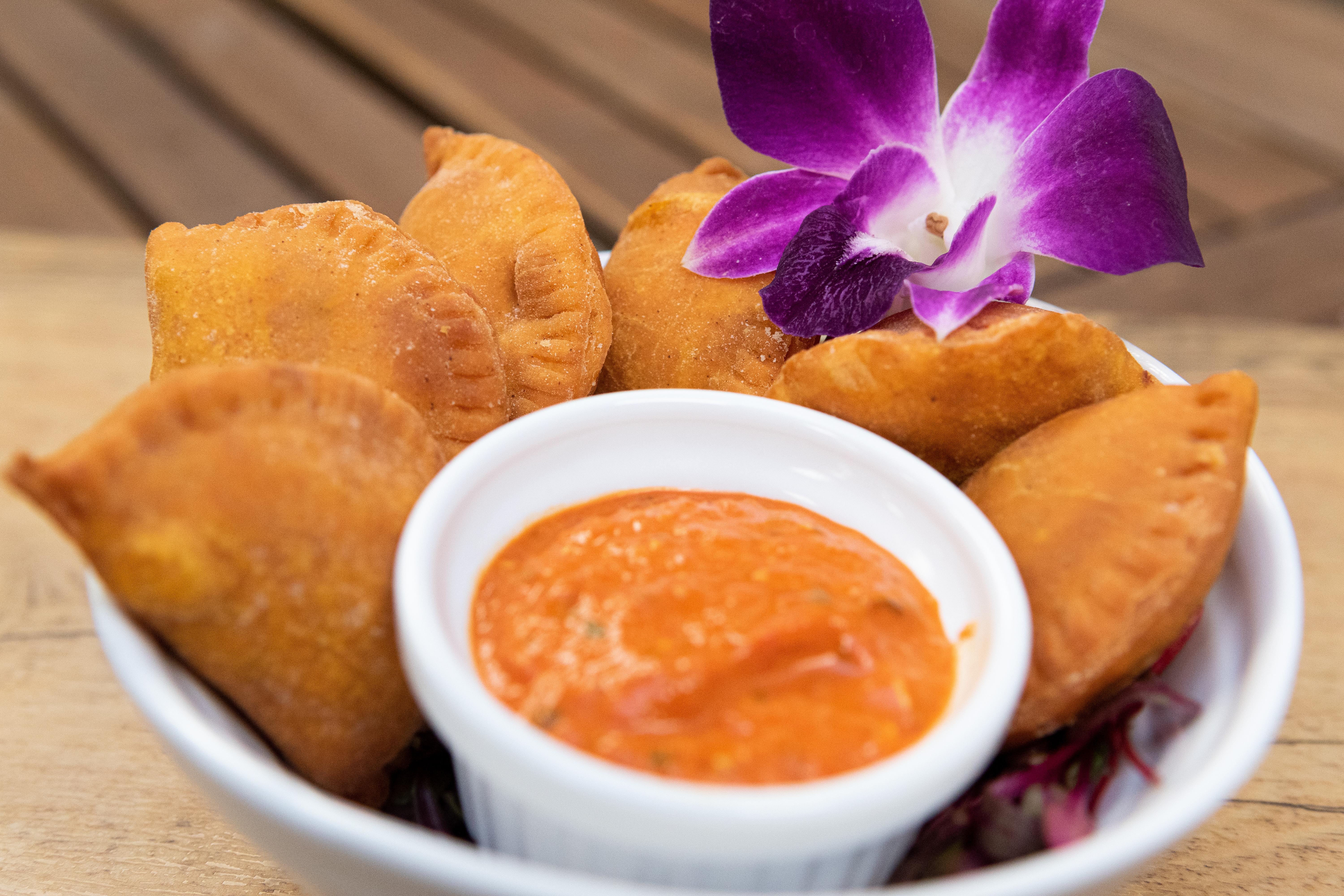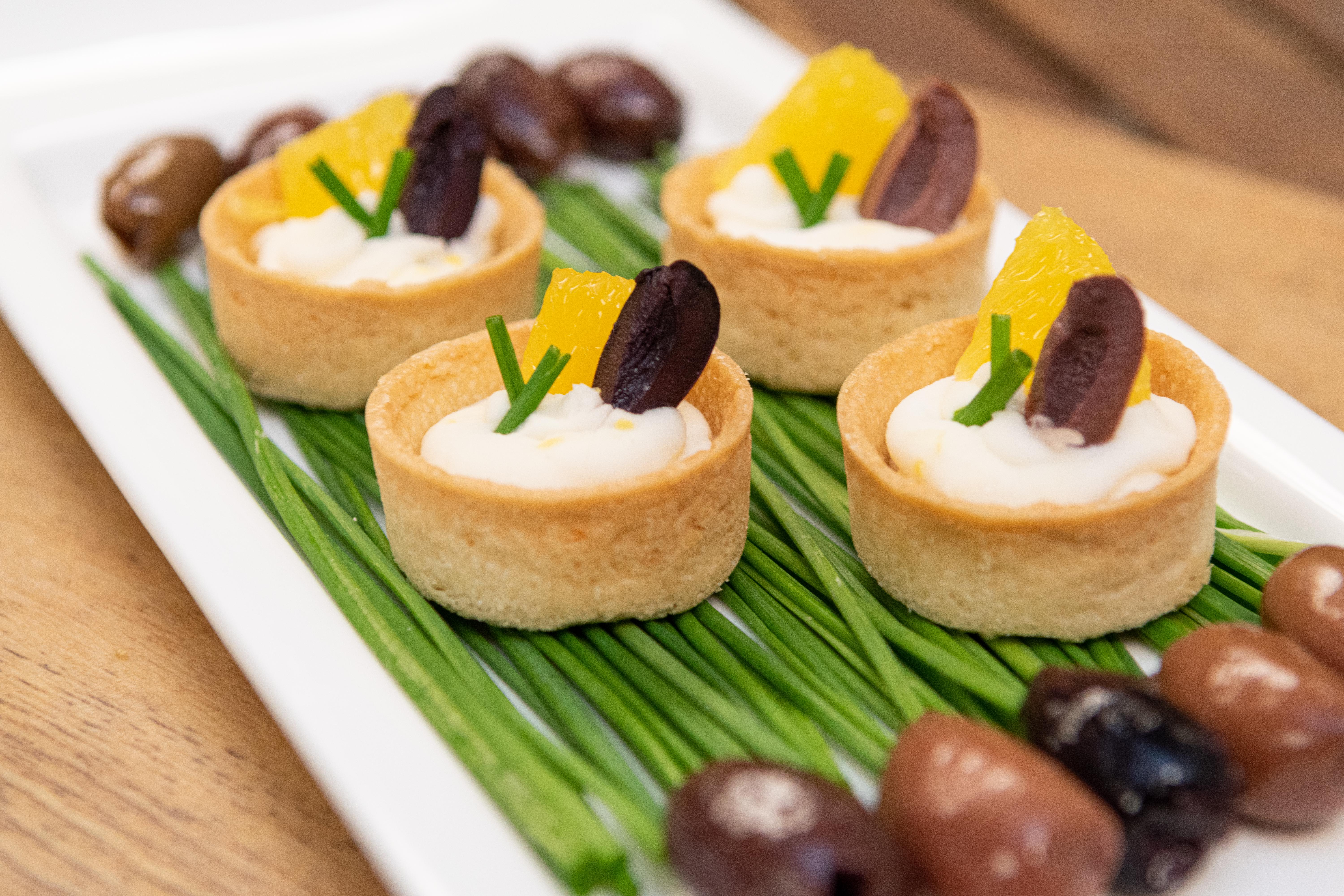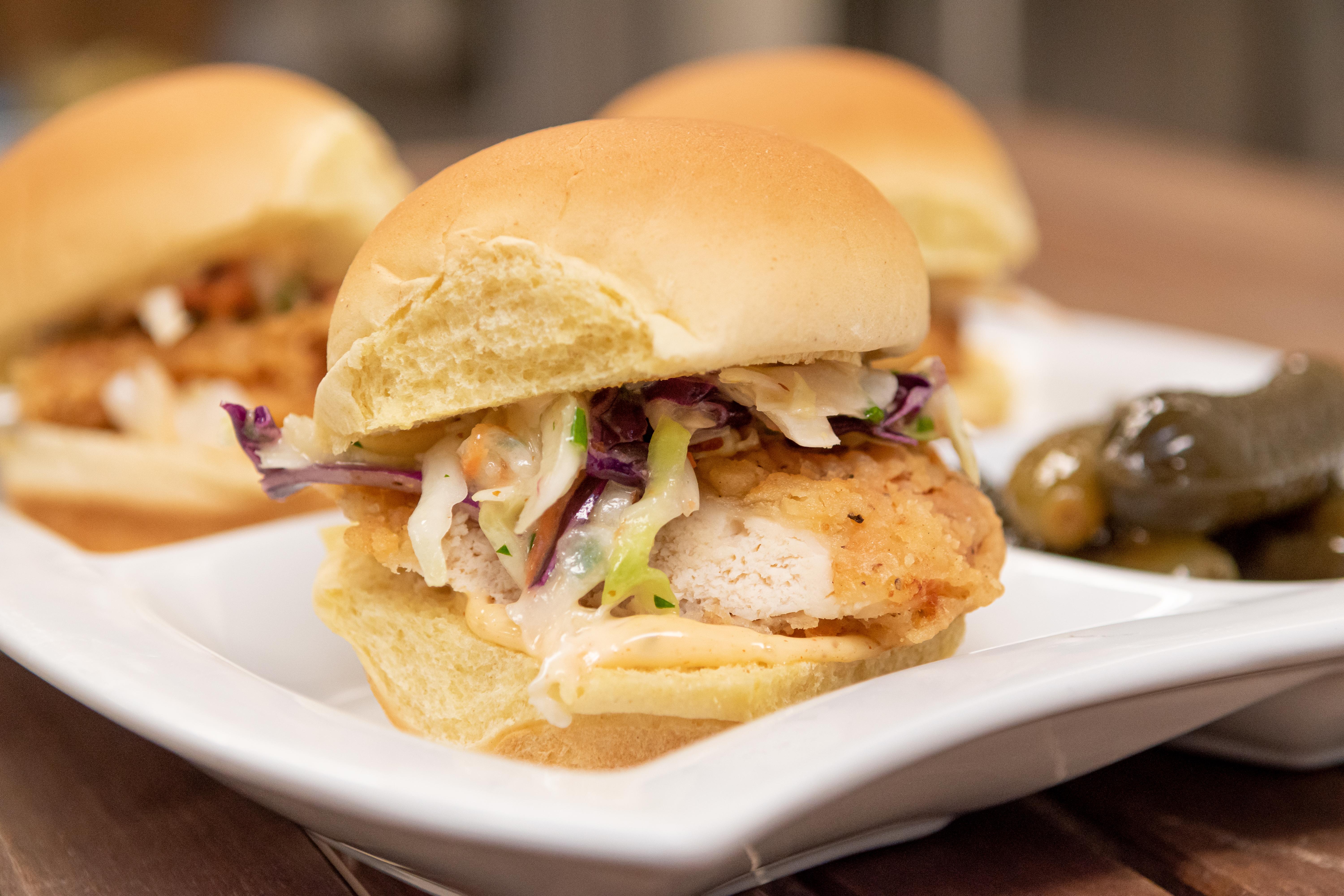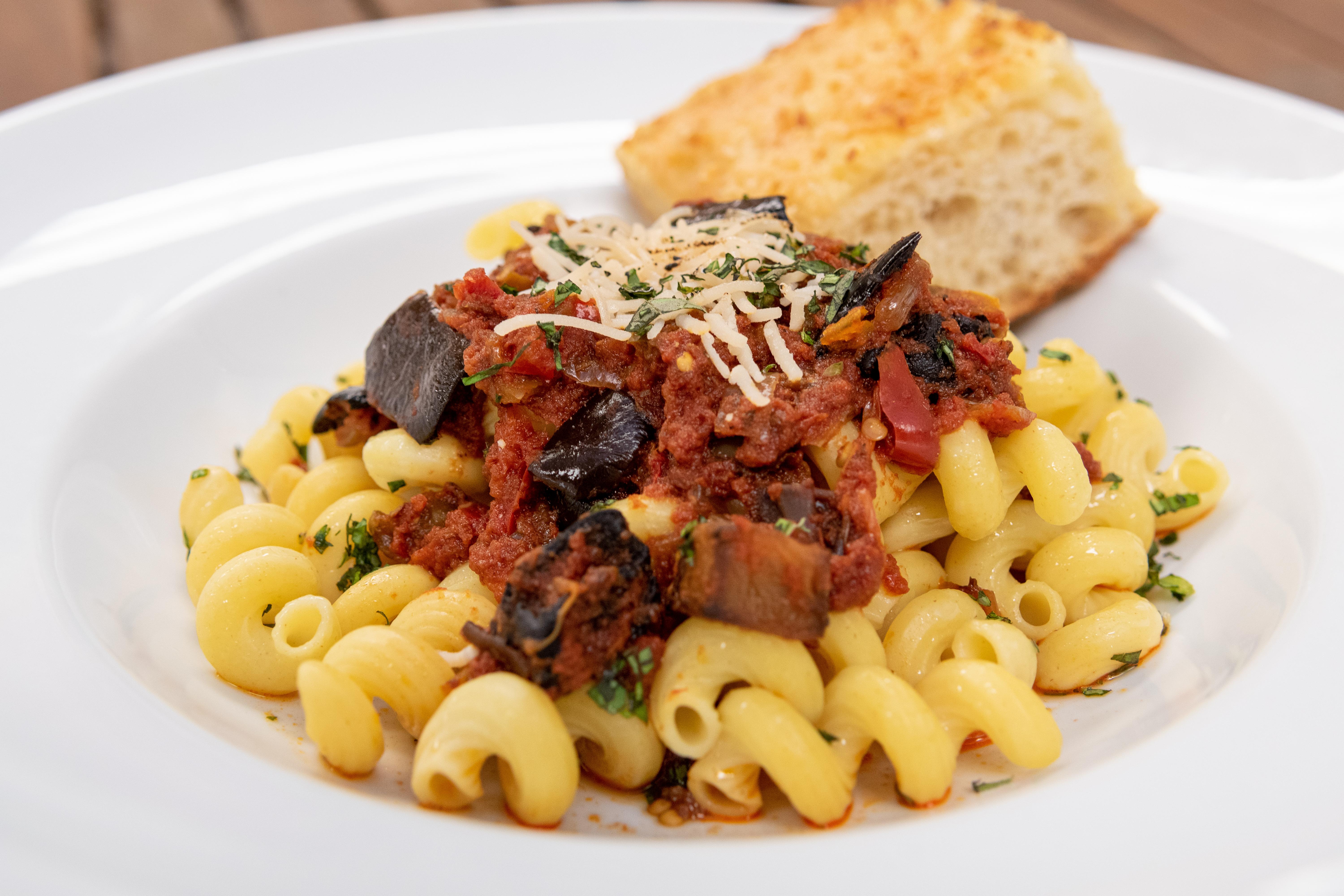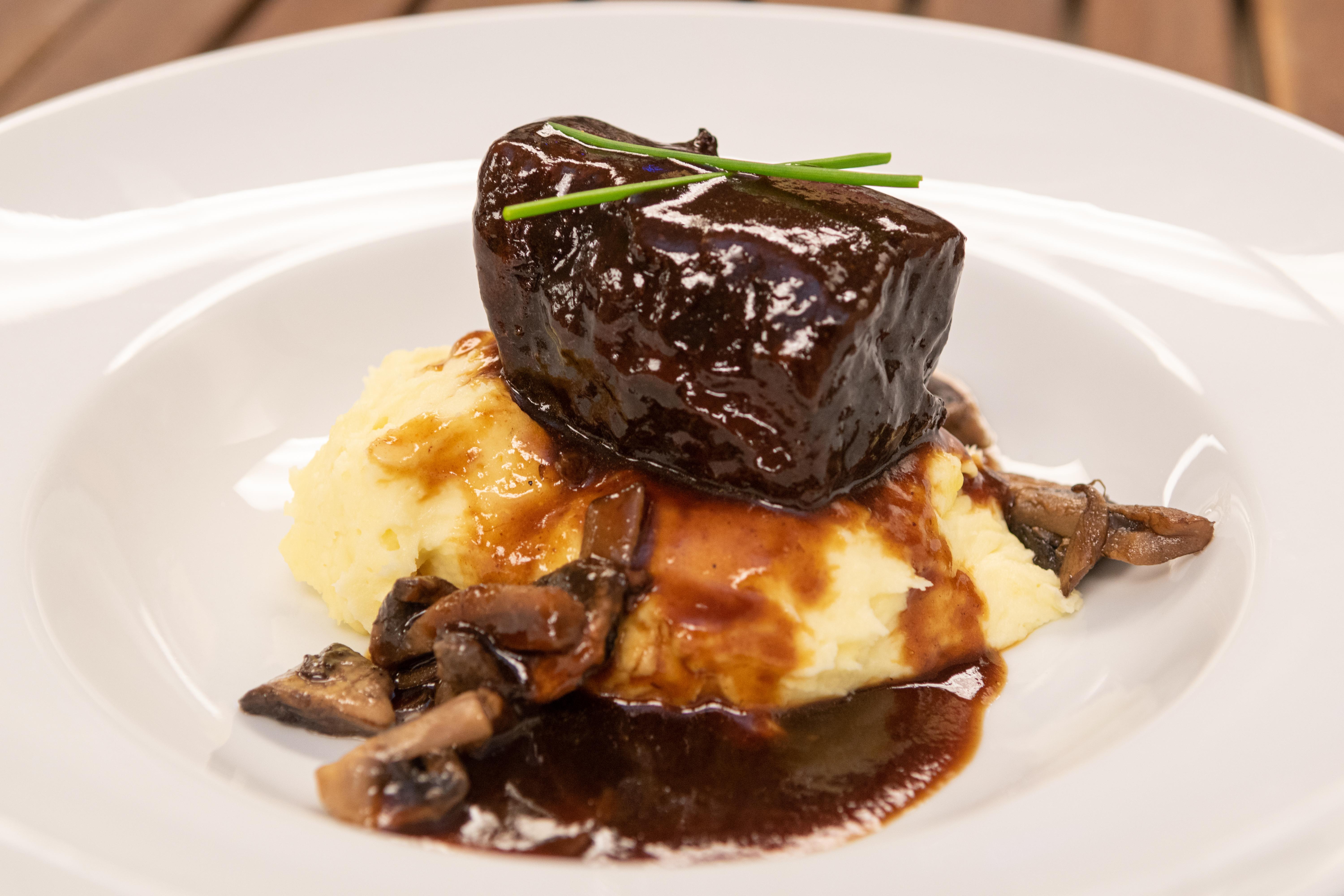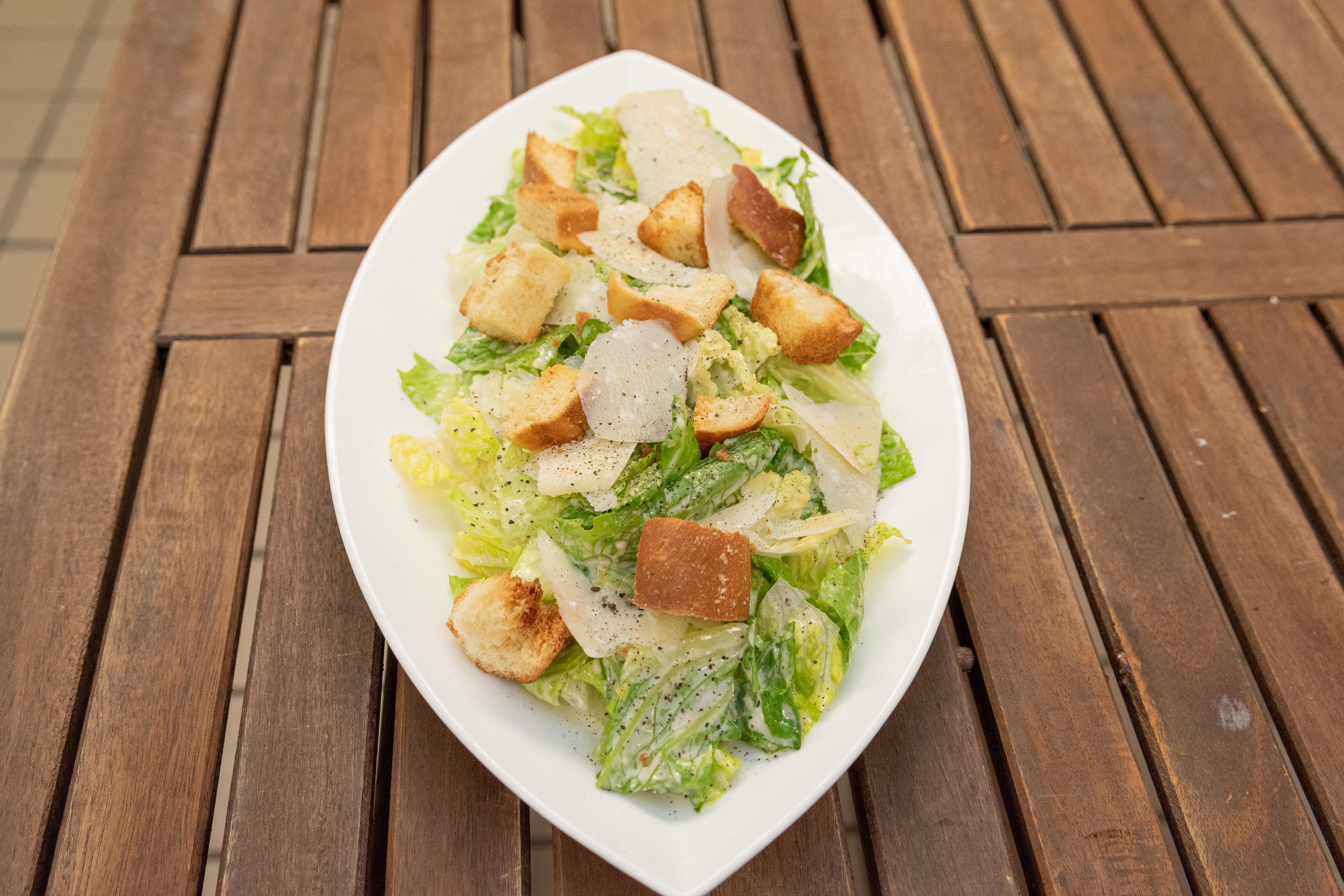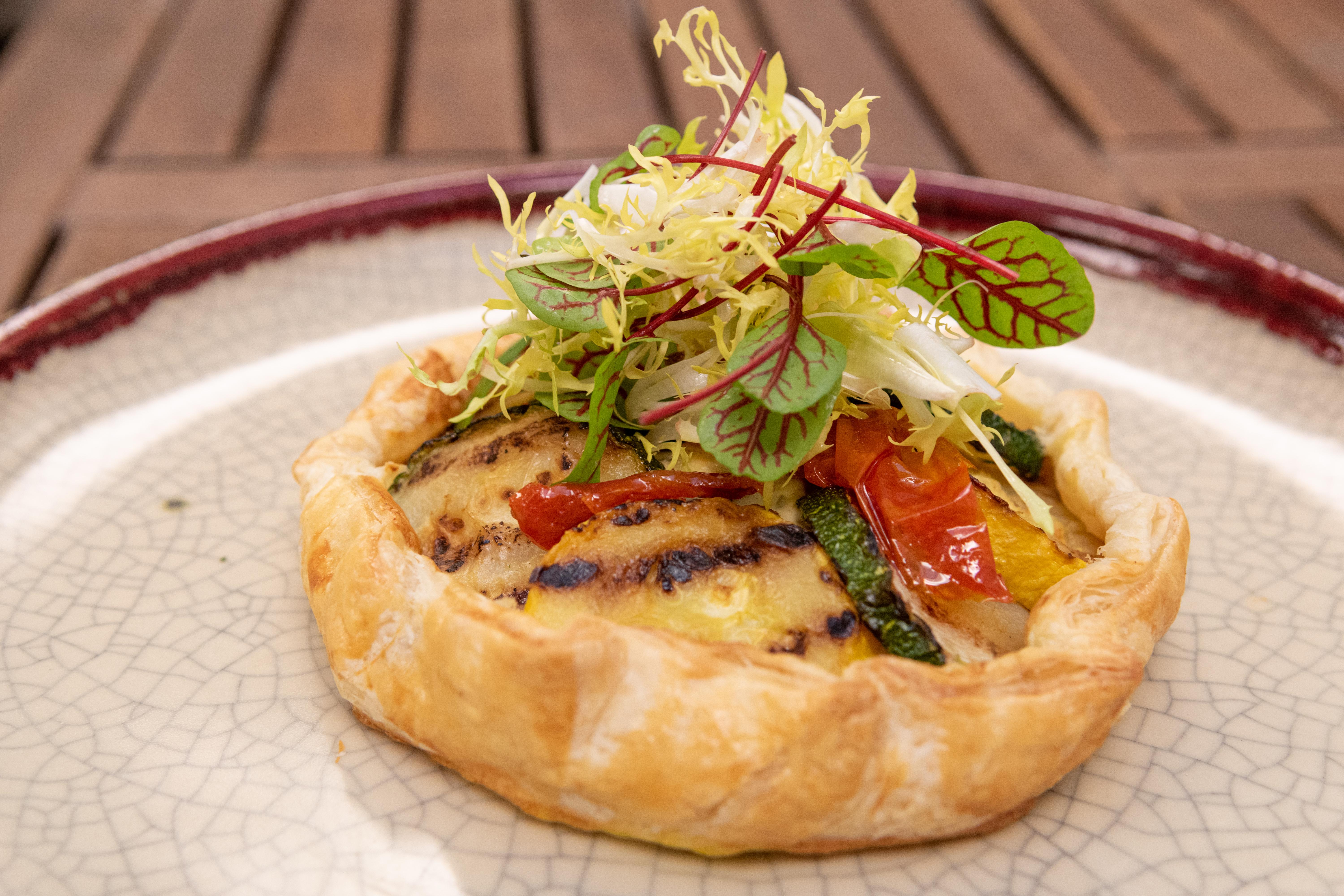 Policies
Hours of Operation
7 days a week, 7:30 am–8:00 pm Saturday & Sunday (events are subject to a $500 minimum food and beverage purchase). Additional charges for events starting before or after regular hours and on UMD holidays.
Booking Your Event
Book your event with us as far in advance as you can to ensure that the date is available and that we have adequate time to properly plan for your guests. Clients are required to pay a 25% deposit when the contract is signed and 50% of the total event cost two weeks prior to the event date. The remainder of the balance is due one week prior to the event date. We understand that things come up last minute and we will do everything in our power to accommodate late requests. Due to scheduling and ordering issues, any orders placed for new events or changes made to booked events within five business days of the event date will be subject to a minimum surcharge of 20%.
Service Fee
All events will have a service fee of 19.5% assessed to cover costs associated with safely transporting your food and equipment. This fee is applied to all events that happen outside of the Stamp Student Union, the Xfinity Center, and Tyser Tower. If your event is being held in one of these locations this fee will be reduced to 9.5%.
China Service
We can provide plain white porcelain plates, stainless steel flatware, and glassware for your event for $4 a person. Events held at the Stamp Student Union, the Xfinity Center, and Tyser Tower at Maryland Stadium are exempt from this fee. China service is a great way to offer a zero waste event by eliminating disposables.
Linens
Good Tidings is proud to be able to provide basic linens for your food service tables as well as your guest tables for no additional charge, making us unique among many other caterers. We offer complimentary linens in the following colors: black, white, red, and gold. We are happy to explore other color schemes with you and bring in linens from vendors with whom we have relationships. Linens from other vendors will be subject to additional charges.
Staff Charges
All of our events require staff to set up, serve, and clean up. Our well-trained staff will be at your event for anything that you or your guests need. We will determine the number of servers, bartenders, cashiers, and carvers that are necessary to execute your event successfully, and those charges will appear on your contract. In addition, we will provide a highly skilled professional event manager to supervise all aspects of your event for no additional charge.
Sustainability
We know sustainability is important to you and we hold it to be a core value as well. We are busy behind the scenes to reduce our environmental footprint though local sourcing, composting, recycling, and donations to student-led food recovery. All disposable products can be recycled or composted. We are happy to work with you to make your event even more green with vegetarian and vegan options, eliminating disposables, and highlighting seasonal and/or local products.
Dietary Restrictions
We can cater to most dietary restrictions and we will help create a custom menu to accommodate your guests. Just let us know when booking what your requirements are and we will help create a specific menu to accommodate and delight your guests.
We accept UMD KFS accounts, UMD Foundation funds, Rstars, all major credit cards, cash, or checks.