Farmers Market
Fall Season: August 30 - November 15, 2023

Holiday Market: December 6th
Overview
Join fellow Terps at Tawes Plaza for our weekly Farmers Market Wednesdays from 11 am - 3 pm during the spring season from April-May and fall season from August-November. The Farmers Market features producer-only local vendors from within 250 miles of College Park. Every farmer and producer selling at our market grows or makes what they sell themselves. Market Manager, Chef Larry Tumlin, offers a cooking demonstration (with free samples) at noon during each Market.
Sign up to become a Student Volunteer Here!
Follow us on social media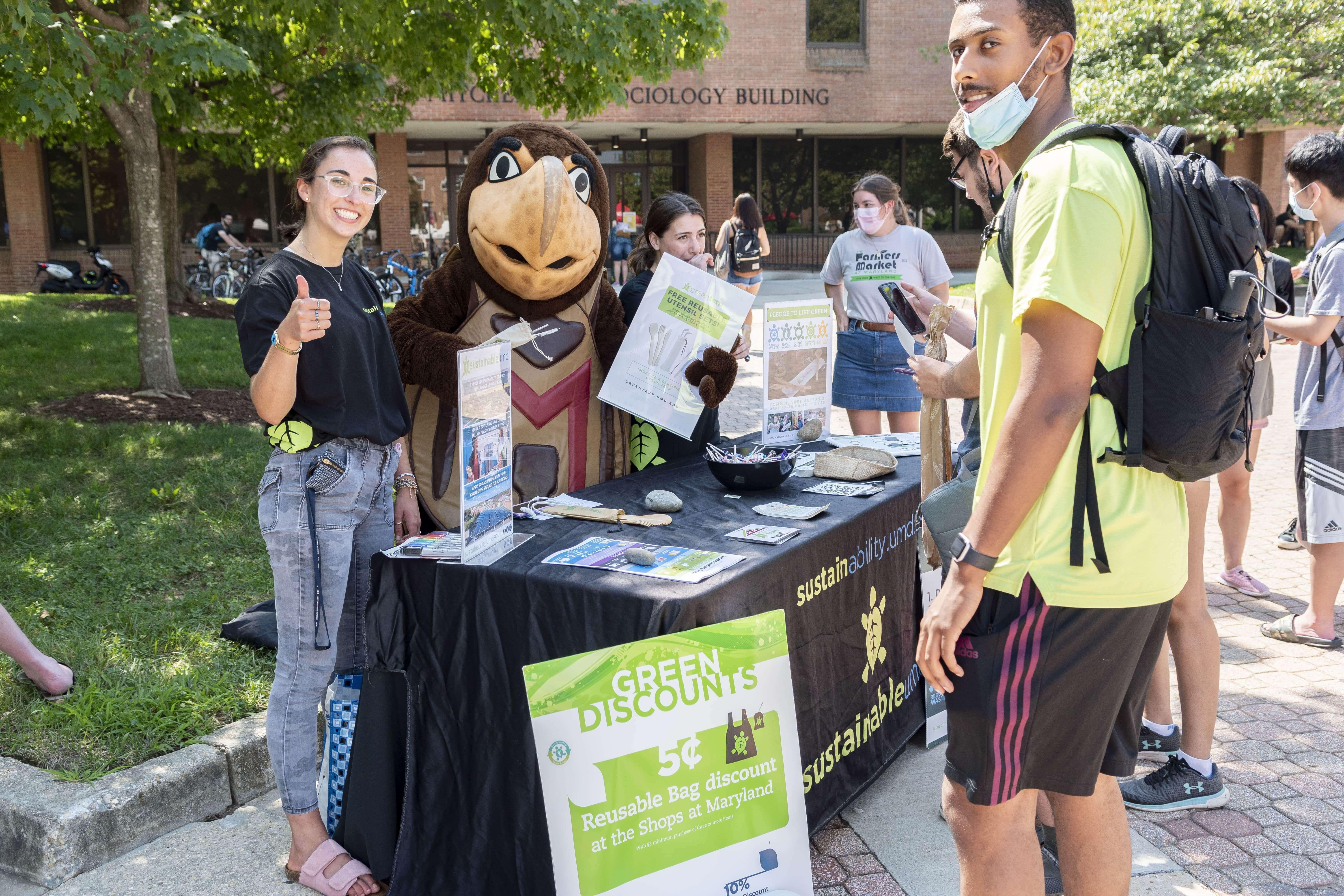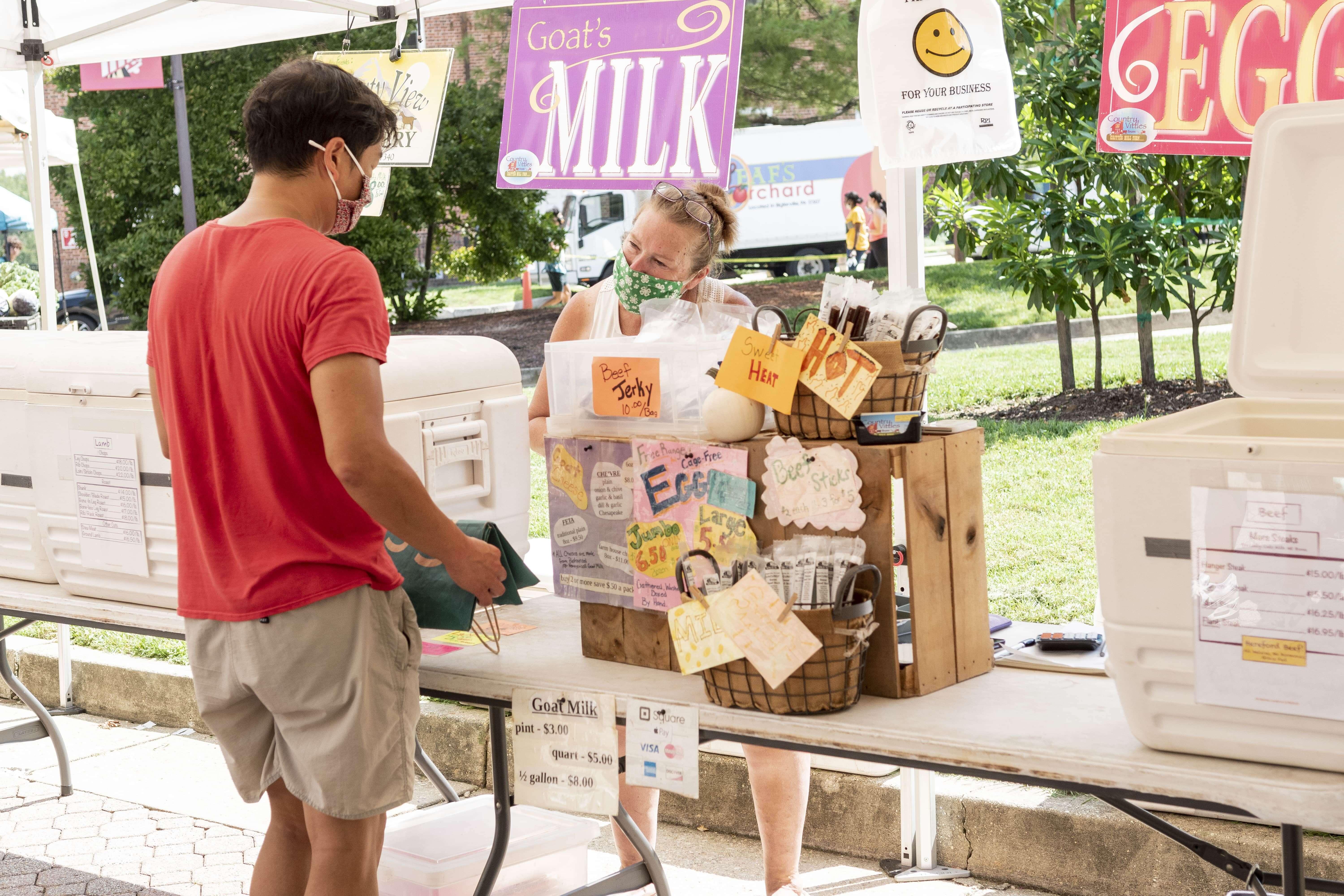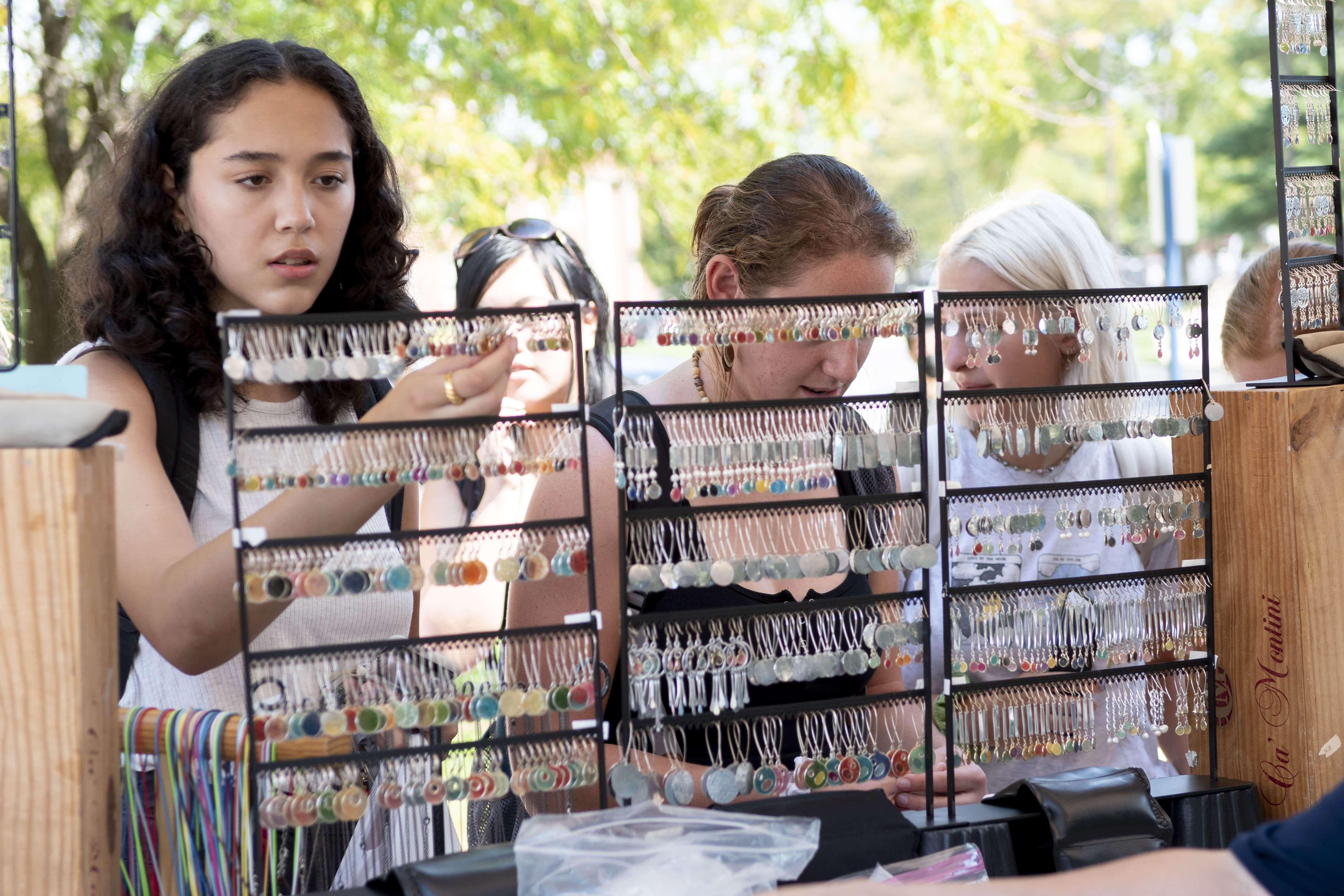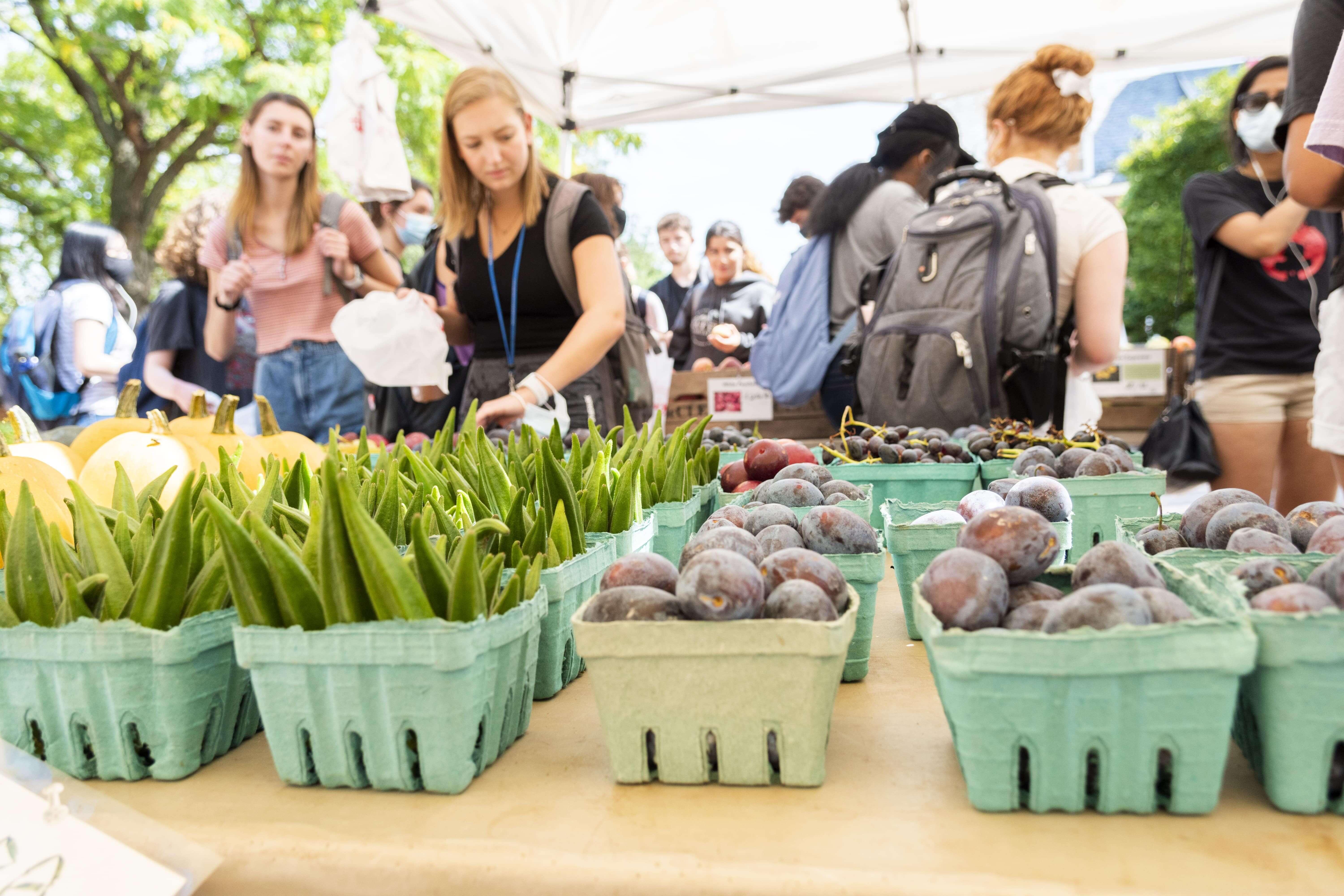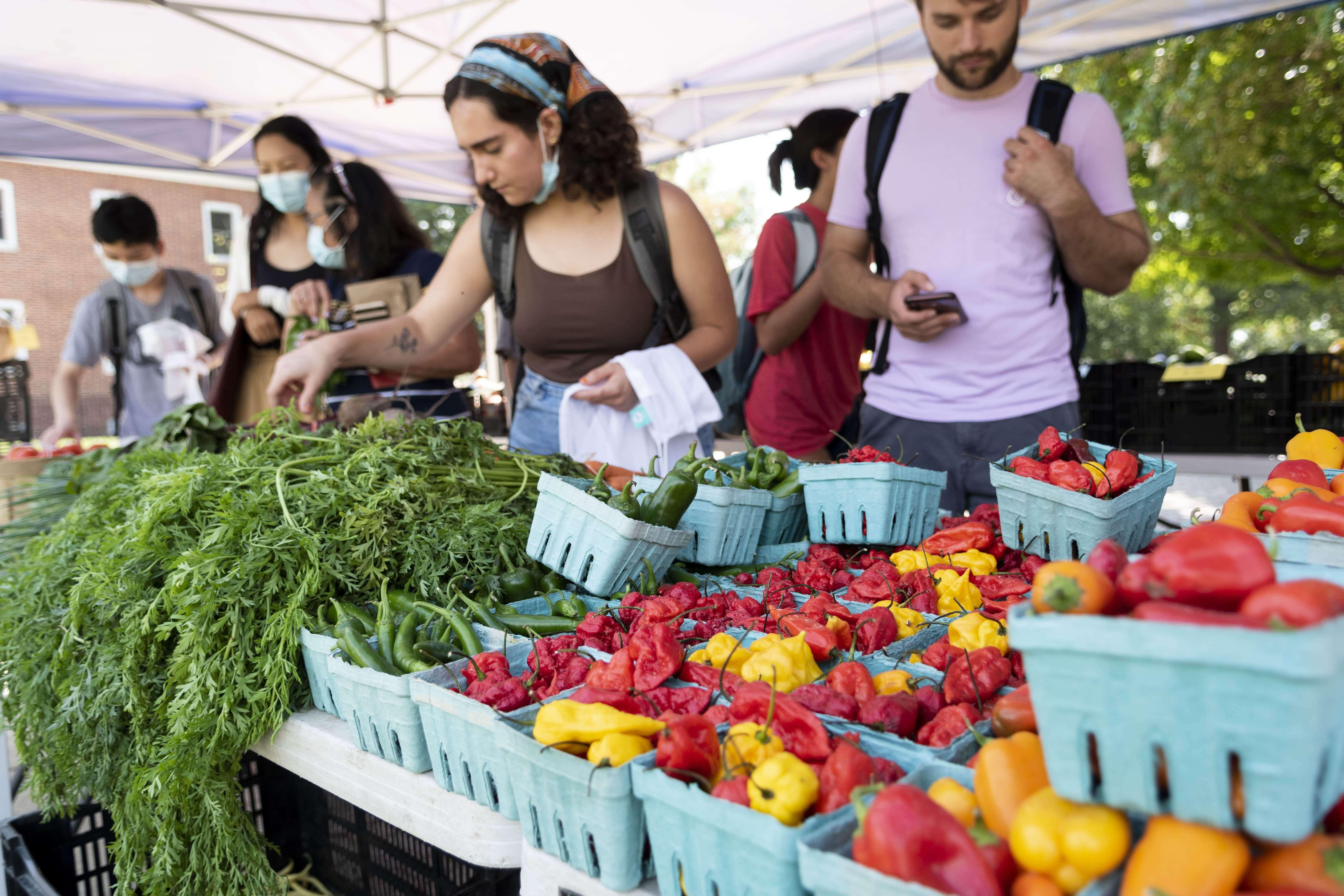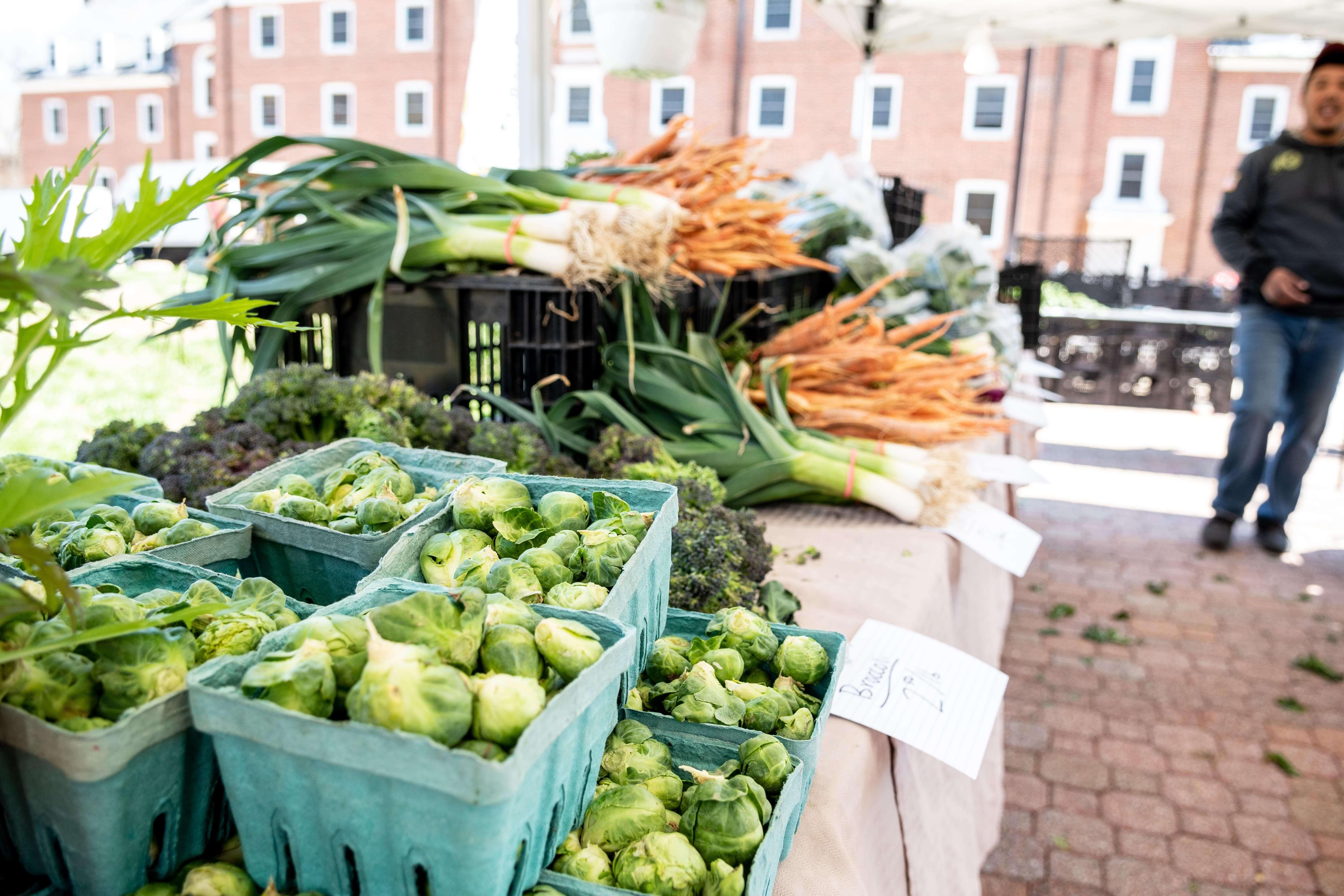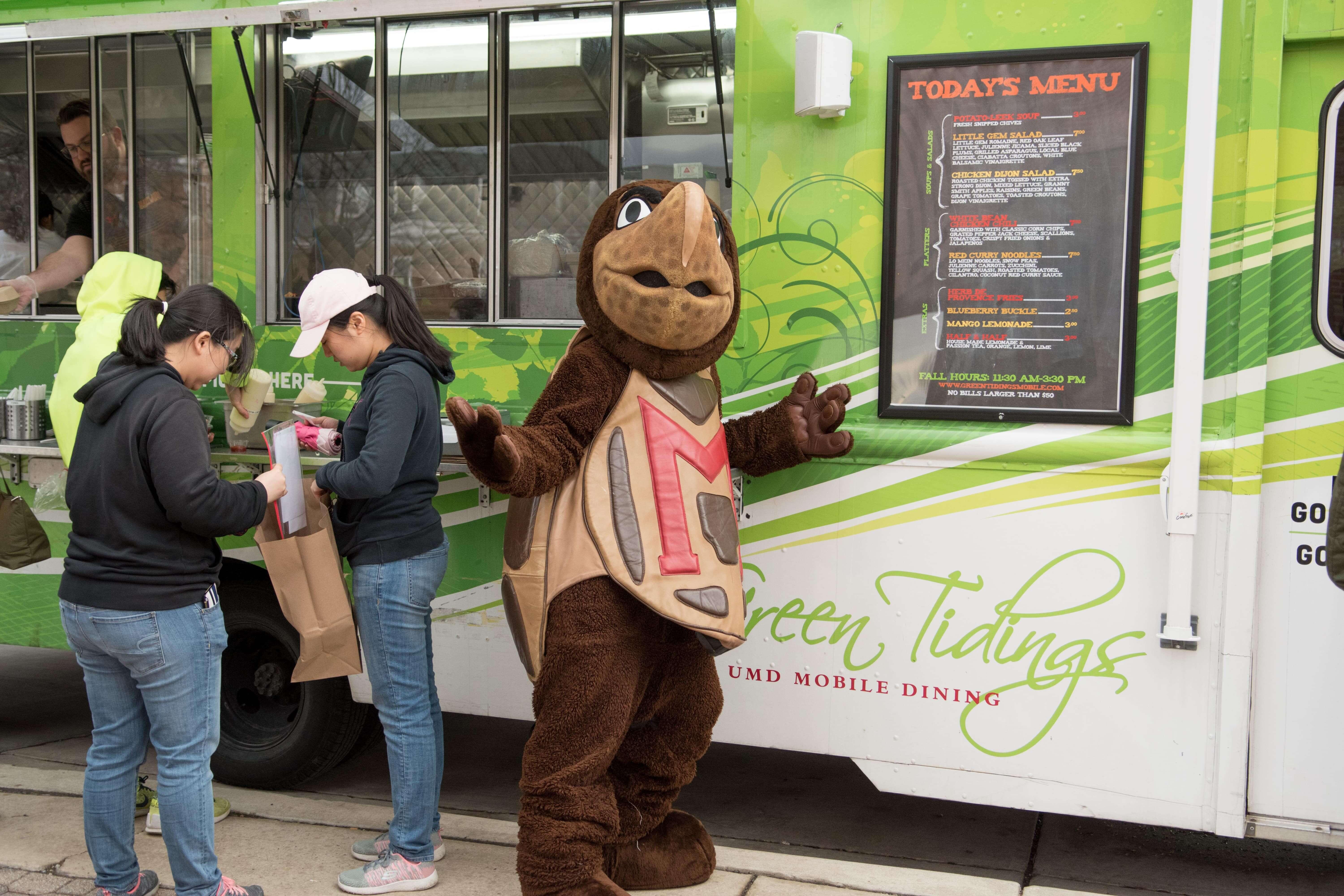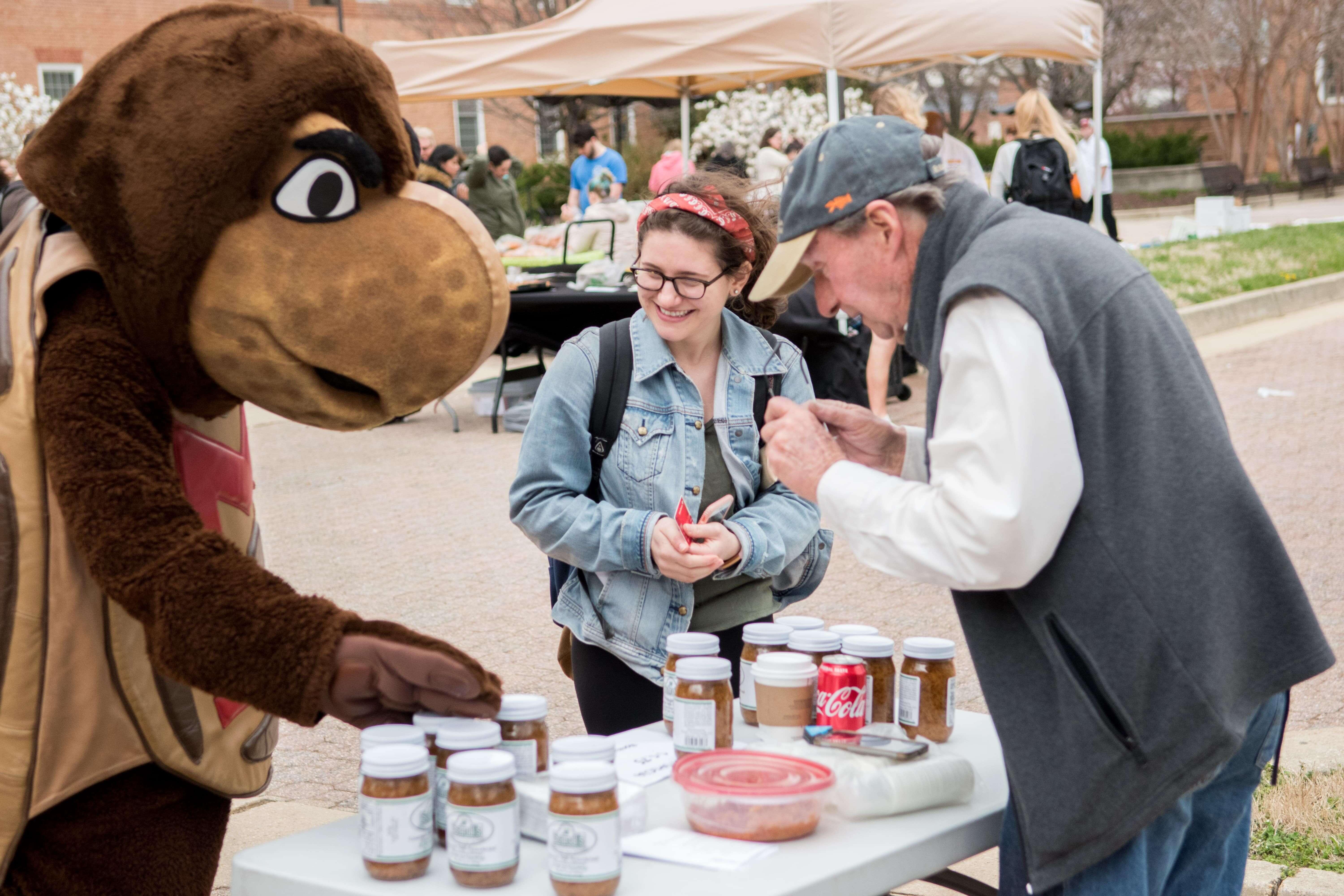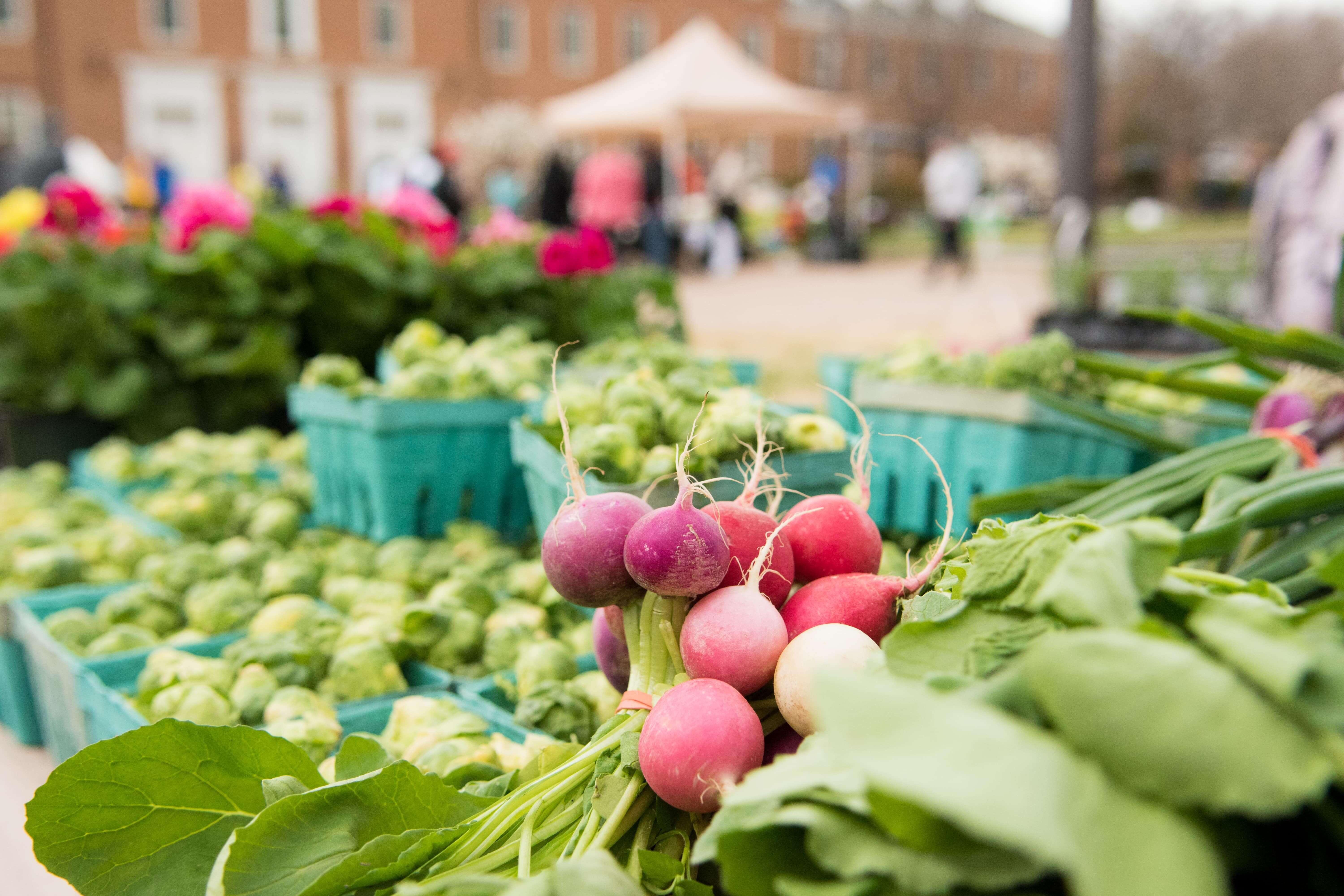 Carol's Citchen is an African American woman-owned cottage food business offering homemade jams, preserves, and jelly. Online: carolscitchen56.com
Dedication to quality ingredients and small batch productions helps Chocolate Moonshine create award-winning confections. Offering gourmet fudge and truffle assortments. Online: http://www.chocolatemoonshinedc.com/
Small family farm selling local, all-natural, free-range, and hormone-free meats and eggs. Country Vittles sells meats from animals they raise on their family farm, such as beef, pork, goat, rabbit, chicken, and turkey, as well as brown eggs from free-range chickens. Animals are raised on the family farm, Critter Hill Farm, and taken to a USDA butcher shop to be processed and packaged. Online: https://www.countryvittlesfromcritterhill.com/
"Guaranteed to taste nice with herbspice!" Premier high nutrient all purpose savory seasoning; plant-based protein, fiber, B12, B vitamins, antioxidants and antiviral herbs in tastes nice blends. A must have for every home that kids love on veggies. Online: https://herbspice.com/ 
Little Boy Bakery is a home bakery located in Howard County, Maryland and serves delicious homemade pastries and cakes. Online: https://littleboybakery.com/
A fifth generation fruit and vegetable grower selling at farmers markets in Maryland, Washington DC, and Virginia. Online: http://mccleafsorchard.com/
Qualia Coffee was founded in DC in 2009 on the concept of "coffee as produce," to create a fresh coffee experience akin to buying locally grown fruits and vegetables at the farmer's market. Unlike the coffee you find in the grocery store, Qualia roasts single-origin beans in small batches and sells them to the home user within hours or just a few days of roast. Qualia is devoted to the idea that local production can be leveraged to ensure customers a fresh flavor and more satisfying beverage.
Online: https://qualiacoffeeroasters.com/
Raw honey and natural skin care products. Hand crafted in Maryland.
The Caramel Kettle is a small town mom&pop popcorn shop making gourmet flavored popcorn since 2015. In addition to popcorn, The Caramel Kettle makes caramel apples and other chocolate creations. Online: https://www.thecaramelkettle.com/
Seasonal fruits, vegetables and herbs.
Visit the Market
When in season, the Farmers Market is open rain or shine and is located at University of Maryland Campus, Tawes Plaza Gardens, 3900 Campus Drive, College Park, MD 20742.