Sustainability
UMD Dining Services is a campus and national leader in sustainability programs and impact. We are committed to supporting the University's Strategic Plan to move fearlessly forward in pursuit of excellence and the public good and ambitious sustainability commitments, such as achieving net-zero greenhouse gas emissions by 2025. We continuously collaborate and innovate with students, colleagues and partners to:
Lead to a healthier community
Protect the environment
Support sustainable behaviors
Promote education about the interrelationship between food, agriculture, the environment, and health
Meet our guests' needs in a cost effective, safe, and responsible manner
Click below to learn more about our practices, projects, and partnerships that form the foundation for our award-winning sustainability program, UMD Green Dining. Get involved with us through student projects, jobs, and volunteer service.
Our Sustainability Initiatives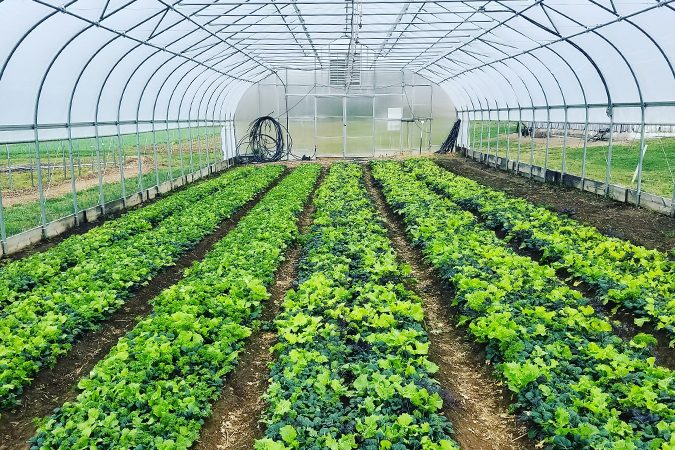 Projects
Click here to learn more about current and ongoing areas of focus for UMD Dining's sustainability program, including our work with student projects. The Campus Food Pantry, the on-campus farmers market, and the Terp Farm strive to make nutritious and sustainable food available to the entire community.
Learn More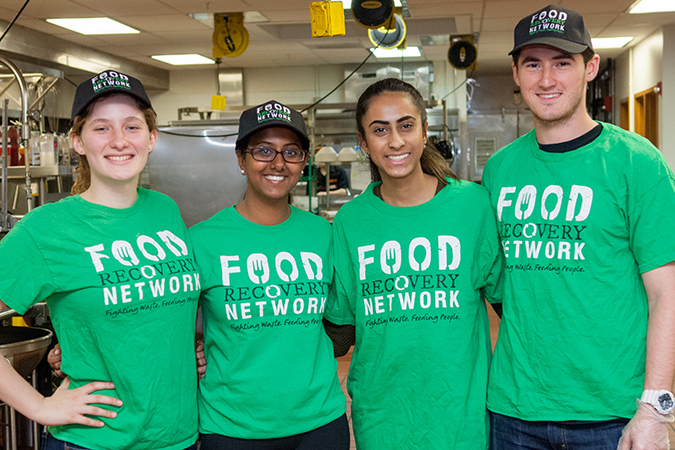 Partners
Linking our efforts with those of leading national organizations helps us achieve success while promoting a replicable standard. We are proud to work with the Food Recovery Network, the Menus of Change University Research Collaborative, and the World Resources Institute and thereby connect our campus to national and global initiatives.
Learn More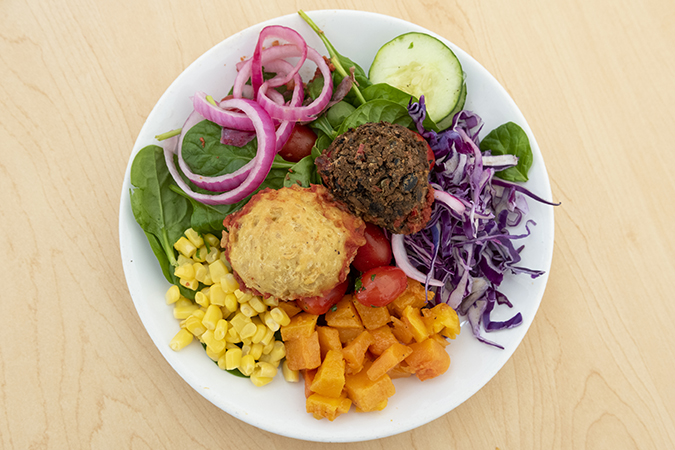 Practices
What does Maryland Dining do to minimize the environmental impact of operations? Find out how the implementation of practices such as sustainable food purchasing, reducing single use packaging, designing green buildings, and empowering student leaders makes our Dining program one of the nation's best.
Learn More