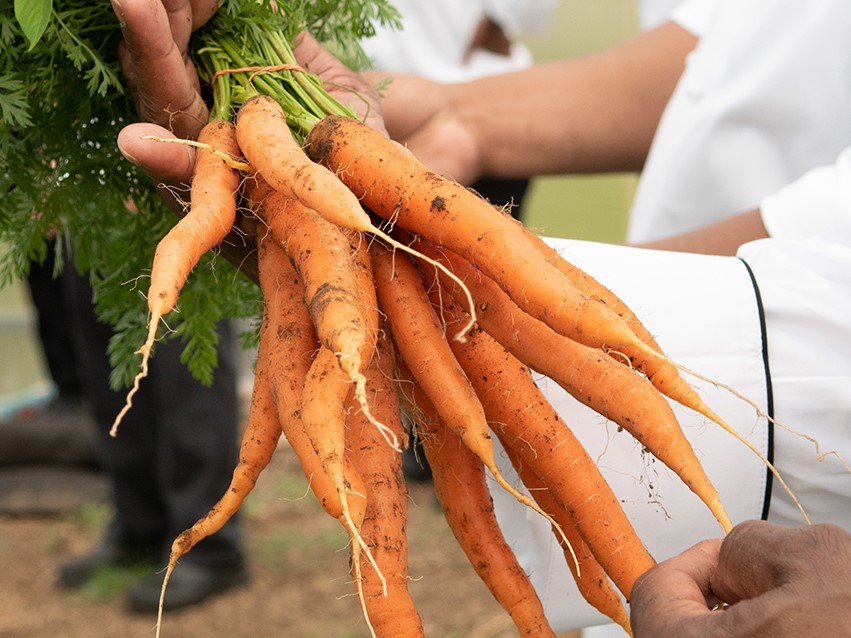 Local & Sustainable food purchasing
In 2012, we began our effort to source more local, ecologically sound, fair trade, and humanely raised food. Track our progress on the UMD Sustainability Progress Hub. We are proud to partner with the UMD College of Agriculture and Natural Resources to grow our own vegetables at the Terp Farm and serve products raised by the Maryland Agricultural Experiment Station Facilities and Campus Farm. We work with Maryland farmers through the Maryland Certified Local Farm Enterprise Program.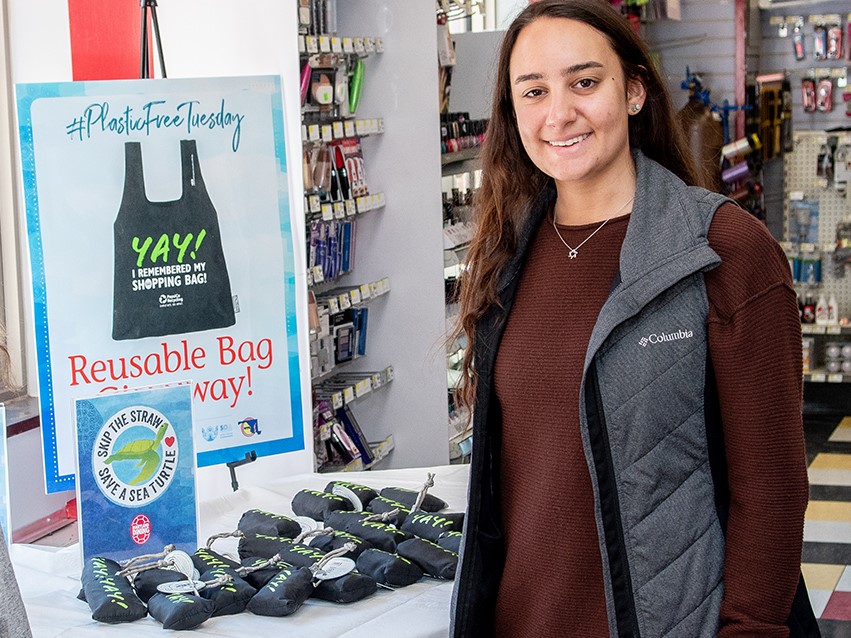 Ocean Friendly Campus
We offer several initiatives to reduce plastic waste and create an Ocean Friendly Campus!  Receive a 5-cent discount when using a reusable bag in a campus convenience shop and get a 20-cent discount in our cafes with your reusable cup. Where possible, UMD Dining offers compostable straws, paper bags, compostable utensils, and paper stirrers.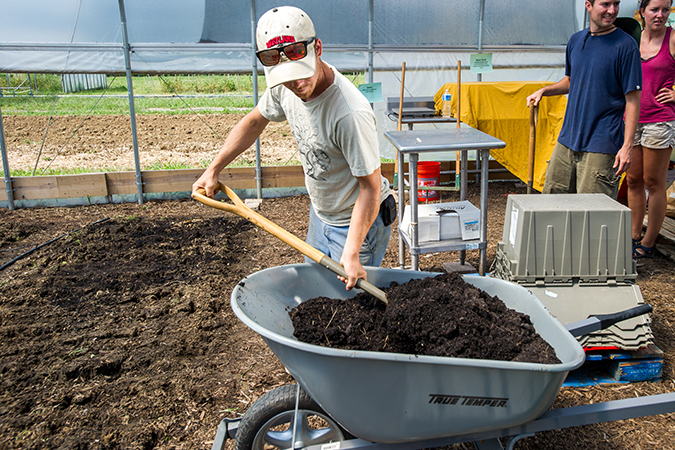 Reduce, Reuse, Recycle
Reduction of food waste and other waste is at the heart of our sustainability practices each day. Strategies to reduce waste include inventory management, batch cooking, and trayless dining. We repurpose leftovers when possible in our recipes and partner with the student-led Food Recovery network to donate food so it doesn't go to waste. We compost food waste and recycle cardboard, plastic, aluminum, and cooking oil. Track our progress on the UMD Sustainability Progress Hub.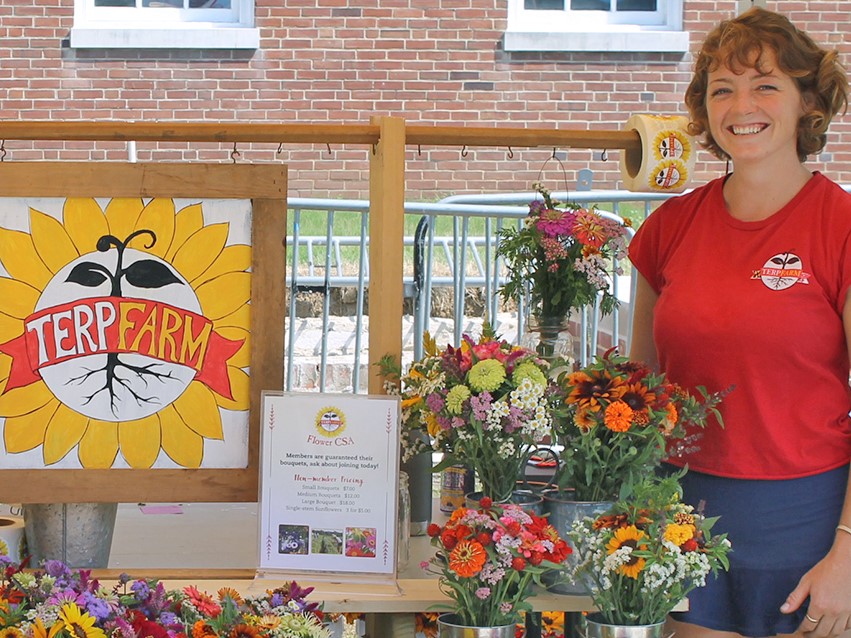 Student Leadership
UMD students drive Dining Services' sustainability efforts forward through class projects, research, internships, student jobs, and student enthusiasm. Find out how you can get involved or see how other students have left a mark to improve the campus food system by clicking here.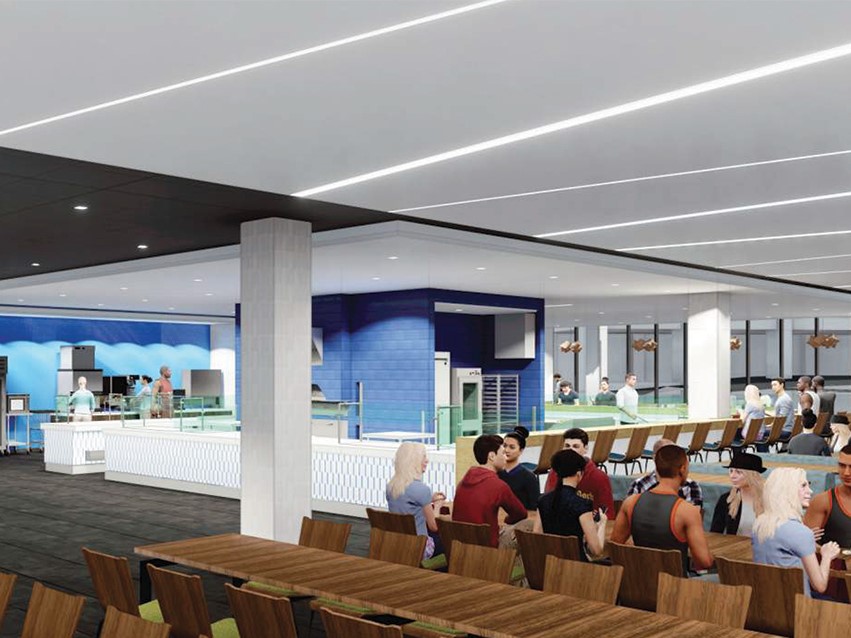 Sustainable Design
We design sustainability into our operations and dining spaces with LEED design, energy and water efficient equipment. In August 2022, Dining Services will open the Yahentamitsi Dining Hall, UMD's first carbon neutral dining facility. "Yahentamitsi" (Yah-hen-tuh-meet-c), means "a place to go to eat" in the Algonquian language spoken by the Piscataway, who are indigenous to Maryland.