Mulligan's Catering
Clubhouse Catering at Mulligan's is pleased to provide formal dinner and buffet service, or more casual self-serve and al fresco dining. Our specialties include delicious upscale local cuisine and golf course clubhouse classics, presented with Maryland hospitality. Look through the menus on the following pages and then tell us how we can best serve your guests.
The Clubhouse offers a banquet room and an adjoining covered patio both of which feature a sweeping vista of the tree lined greens, several picturesque outdoor spaces, and a private conference room.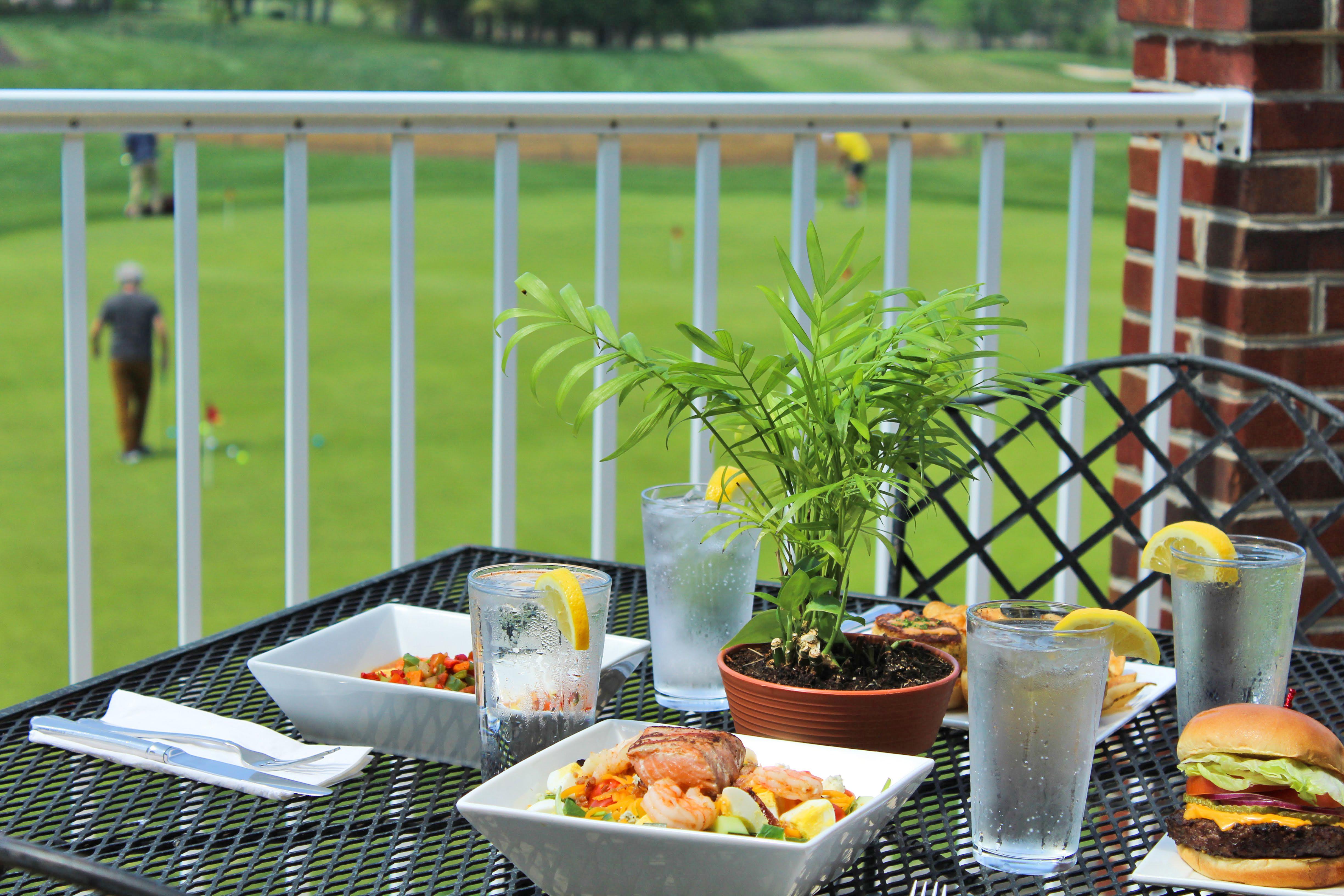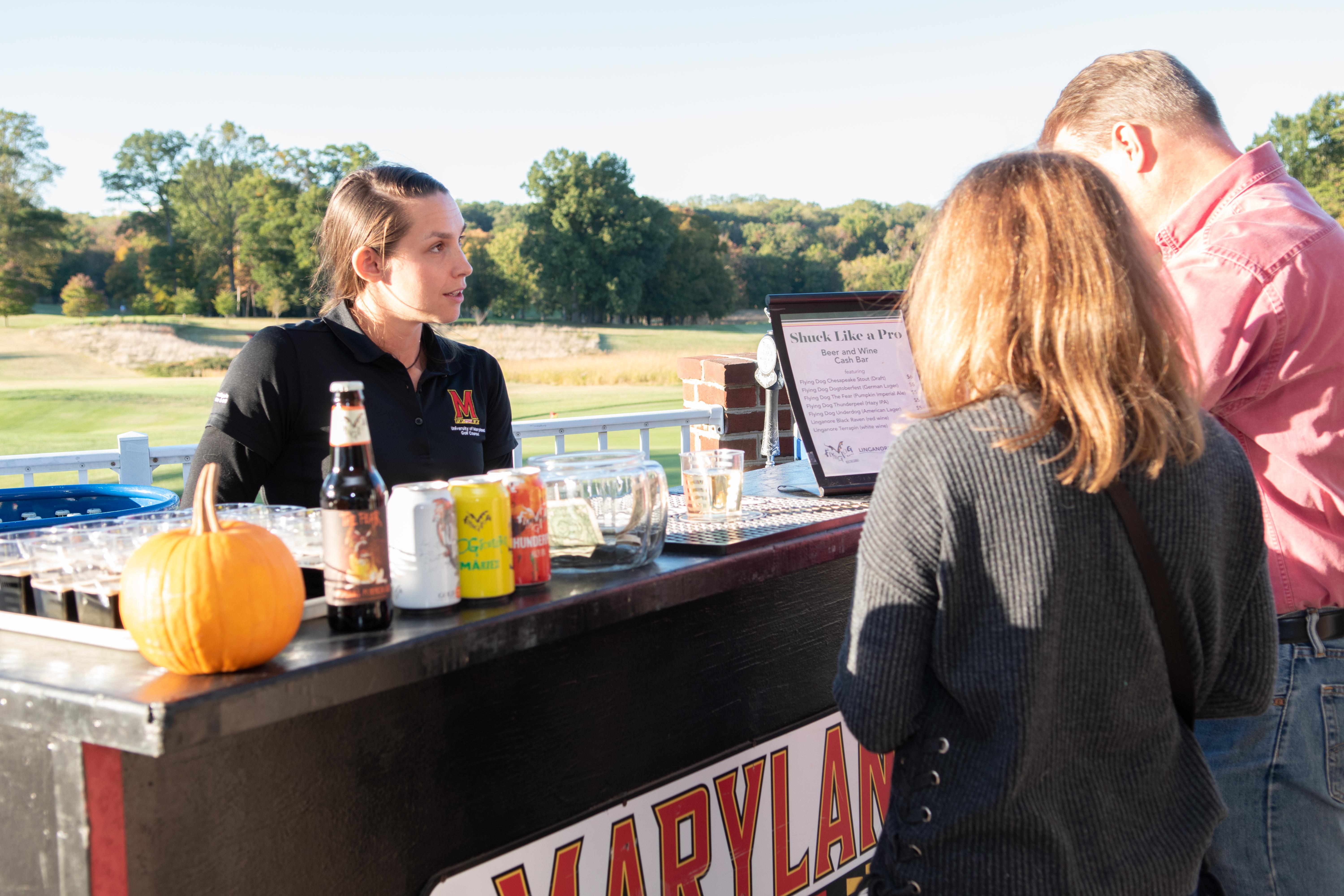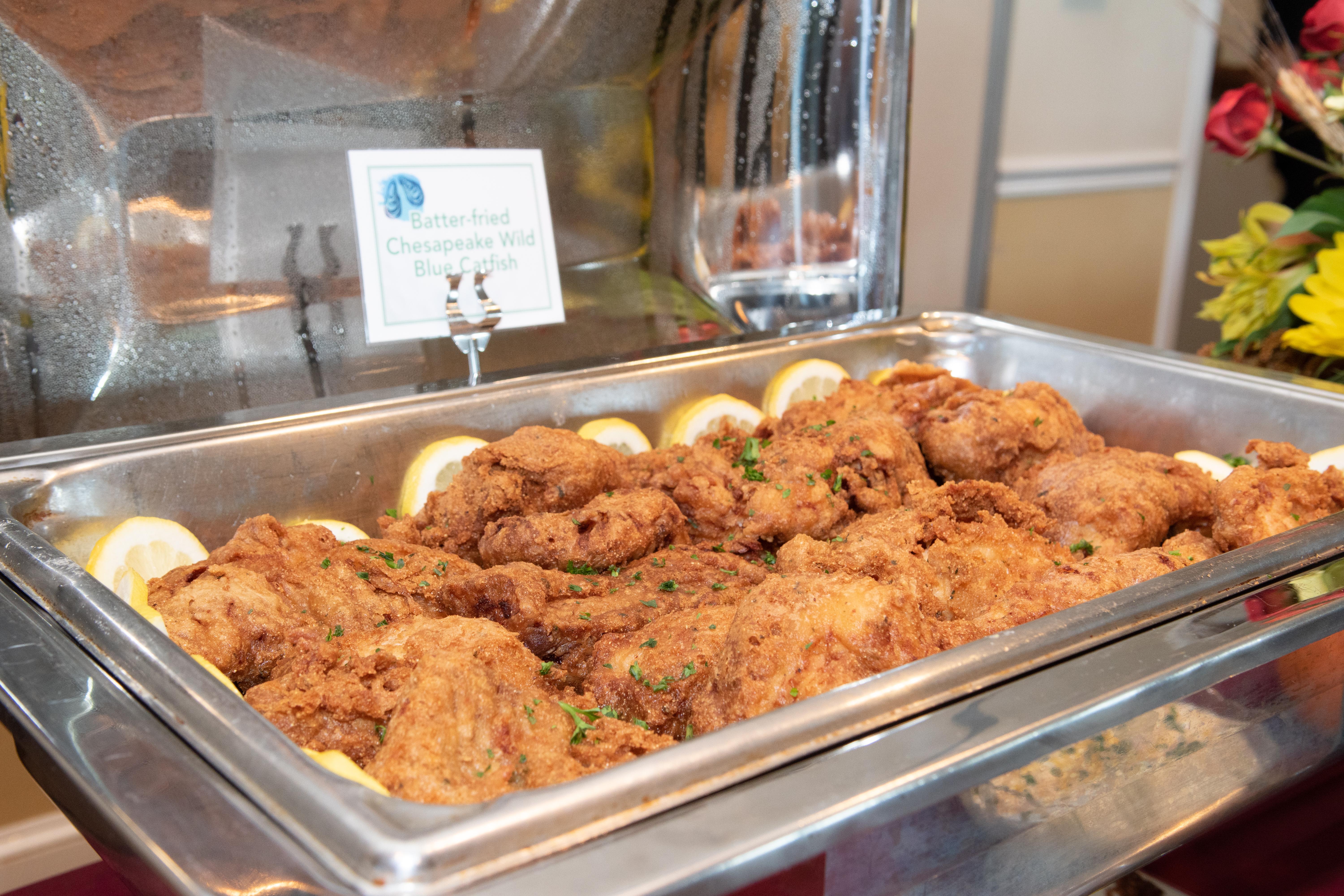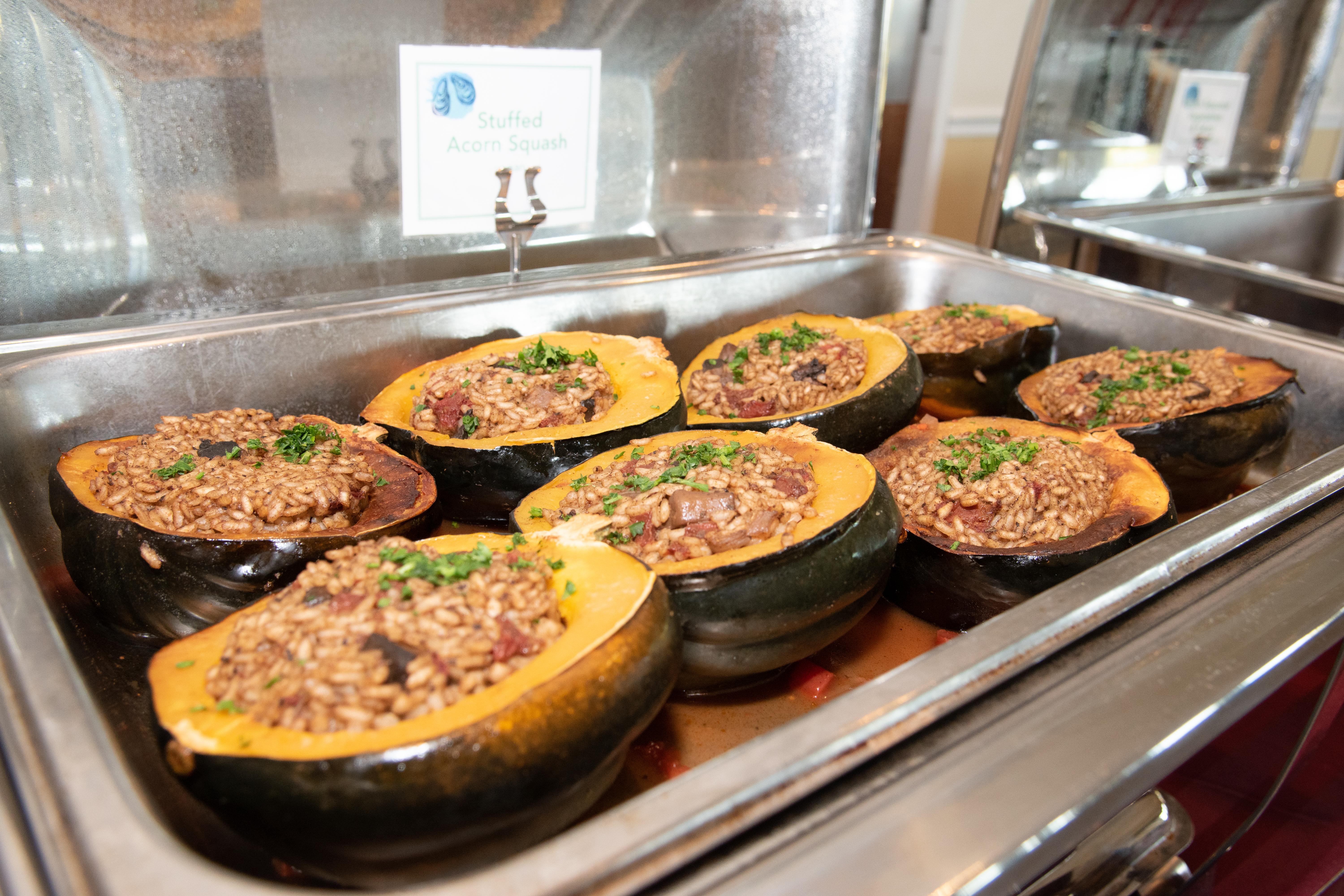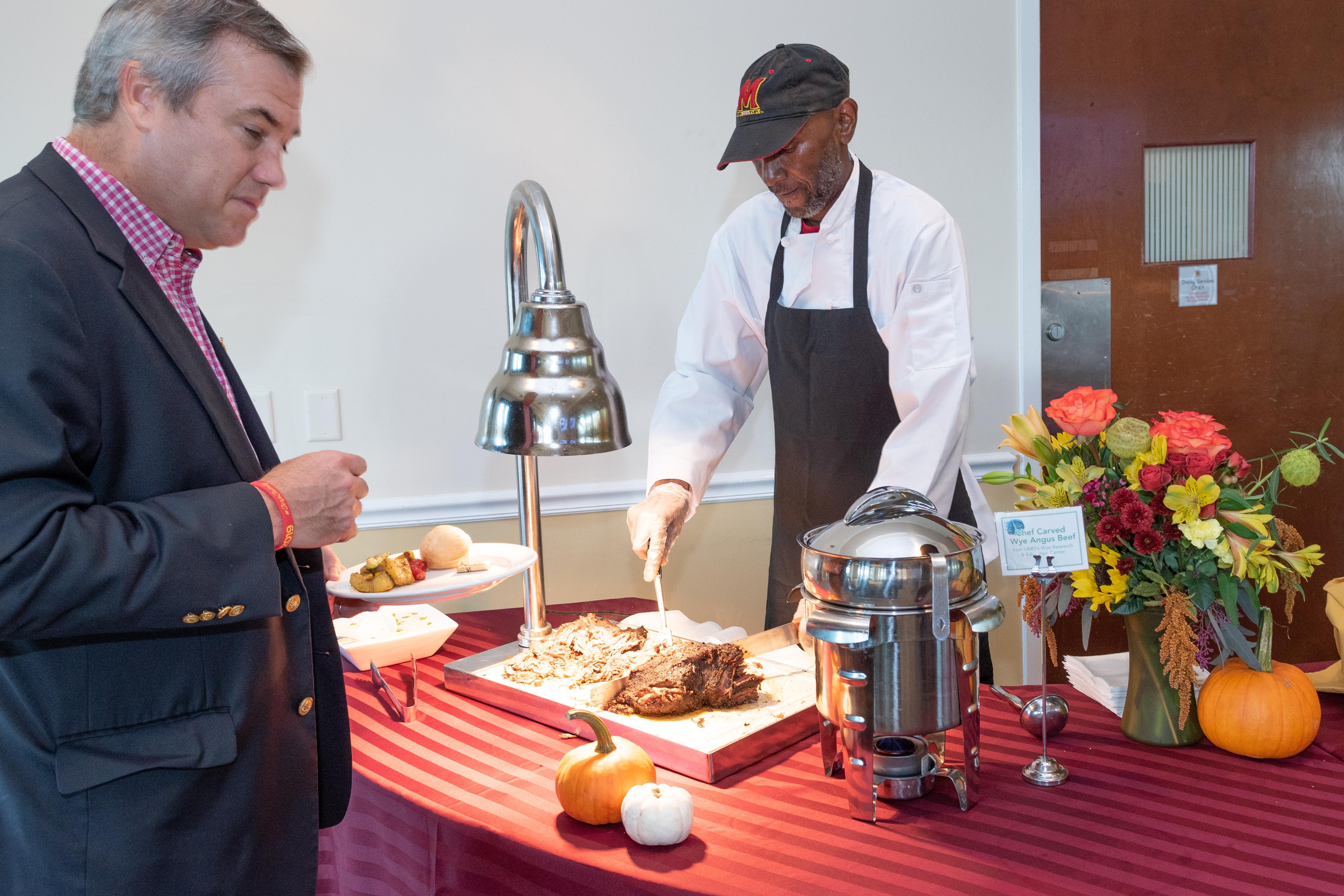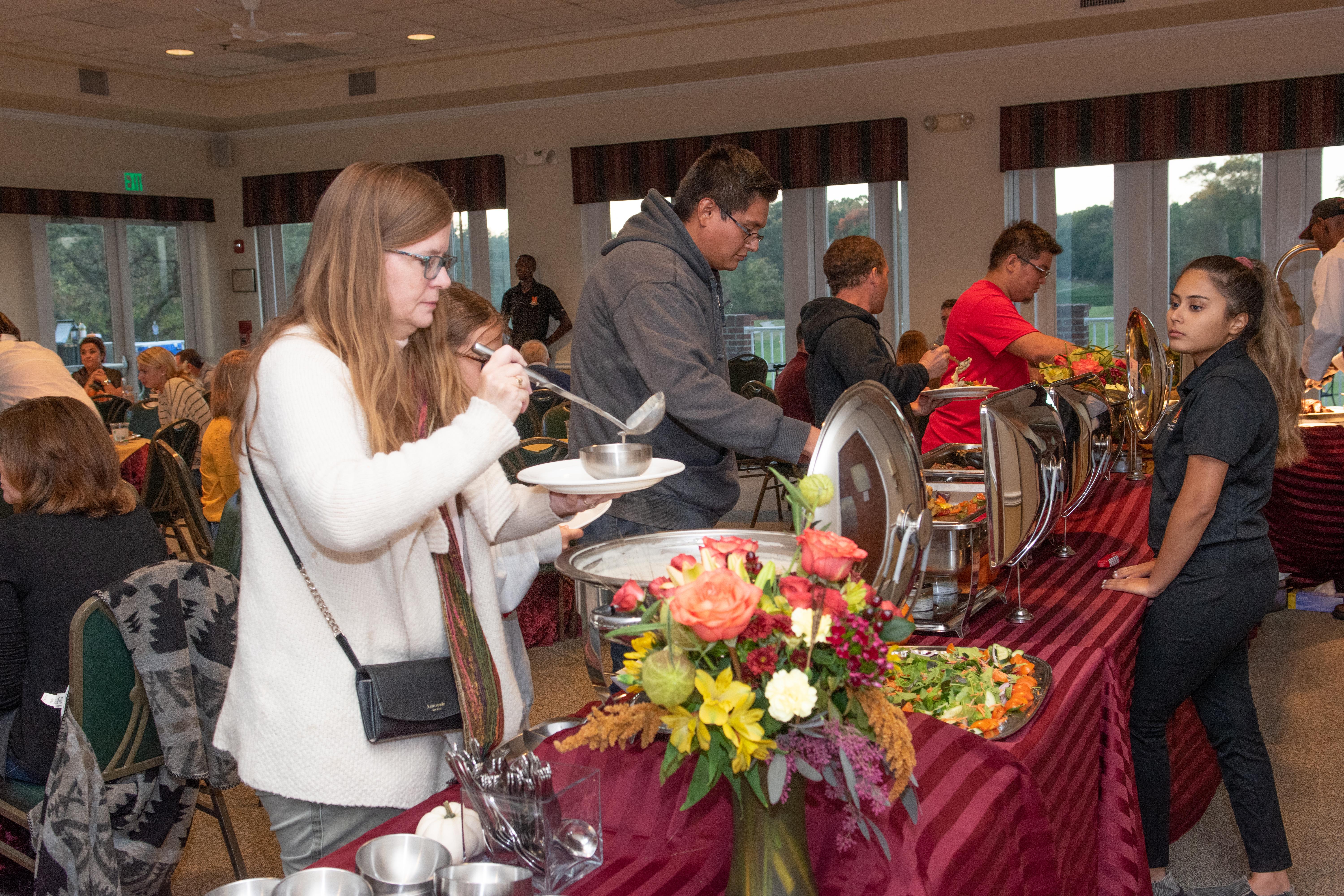 Policies & Information
Reserving an Event Date and Time
Events are scheduled for four hours and buffets are open for two hours. We are happy to accommodate longer events; overtime charges and prorated room rental  may apply. Saturday and Sunday events are subject to a $500 minimum food and beverage purchase. Additional charges for events starting before or after regular  hours and on a UMD holiday.
Deposits and Fees
Deposit equal to the room rental fee is required to hold an event date and time. Clients are required to pay a 25% deposit when the contract is signed and 50% of  the total event cost two weeks prior to the event date. Deposits are non-refundable. The balance is due before event start time. Additional charges will be billed  immediately after the event and are due within five business days. If paying by check, please make payable to "University of Maryland" and write your invoice  number on the memo line.
Staff and Service Charges
Some events require additional staff. Each staff member works a minimum of a four hour shift. A 23% service charge is added to food and beverage service and room rental. The service charge is used to cover overhead costs and is not used as a gratuity.Gratuities  are not included and are at the client's discretion.
Event Details
Please discuss all event details with us so we can suggest service options. Some events must coordinate with meeting schedules or seminars with variable timing. Hosts and their guests frequently have specific likes, dislikes, and requirements. Facility requirements (especially outdoors) vary based on event details.
Advanced Notice Required
Events are scheduled on a first come, first served basis. Minimum of two weeks preparation required for events. More is better. Events booked less than five days prior to the event incur payment in full at the time of confirmation and may incur a last-minute surcharge.
Prices and Fees
Prices and fees in this guide are subject to change. Market conditions may force us to substitute menu items. Maryland sales tax is 9% on alcoholic beverages, and 6% on other purchases. We accept American Express, VISA, MasterCard, Discover, Diner's Club, cash, checks, UMD FRS Accounts and UMD KFS Foundation checks.
Dietary Restrictions
Please let us know if members of your group have any dietary restrictions. Many of our recipes can by altered to meet certain dietary restrictions for those who may be vegan, vegetarian, have food allergies, or other special dietary needs. While we will always do our best to accommodate these needs, we may not be able to meet all requests.
No food, beverages, or baked goods from outside sources may be brought into the Clubhouse or onto Golf Course property.
Contact Information
Visit us in person at:
Golf Course Clubhouse
College Park, Maryland 20742.
Find us on Google Maps
Call us at 301-314-6631 or Fax at 301-314-6649
Email us at mulligans@umd.edu
Sunday : 11:00am – 5:00pm
Monday – Saturday: 11:30am – 7:00pm